Article Media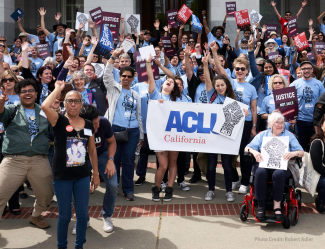 Since Trump's election, the ACLU has received thousands of donations, emails, calls, and offers of support.
All eyes are on America. And the ACLU will stay vigilant – every single day Trump is in office.
There are several different ways that you can help! We are currently seeking applicants for the following programs:
These programs not for you? Here are a few other ways you can help:
Know your rights so that you can better protect yourself, your family, and your community.