Article Media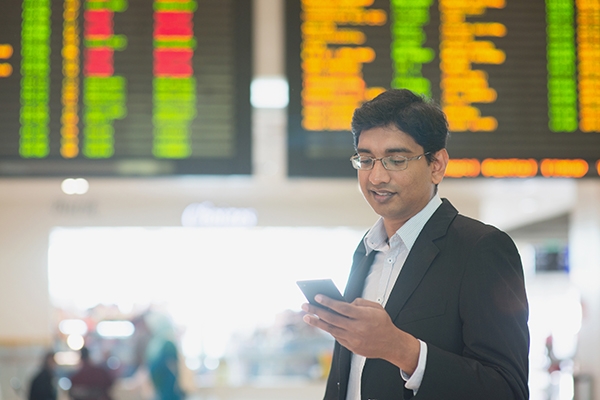 Jan. 8, 2018
Las demandas del gobierno para buscar dispositivos de viajeros van en aumento
Cada año, millones de viajeros pasan por nuestros aeropuertos y fronteras internacionales. El gobierno cada vez más busca en los teléfonos inteligentes, computadoras portátiles (laptops) y otros dispositivos electrónicos de los viajeros que pasan por estos puertos.
Las búsquedas gubernamentales de dispositivos plantean graves problemas constitucionales.
Nuestros dispositivos hoy en día contienen información muy sensible. Sin embargo, el gobierno toma la posición errónea de que perdemos nuestro derecho a mantener nuestra información segura cuando viajamos a través de las fronteras y los aeropuertos. Sabemos que la Oficina de Aduanas y Protección Fronteriza rutinariamente busca teléfonos celulares, laptops y tabletas de viajeros internacionales, a menudo sin ninguna sospecha de irregularidades. También hemos escuchado informes de que la Administración de Seguridad en el Transporte está haciendo lo mismo con los pasajeros nacionales.
Le ha pasado esto a usted?
La ACLU de California quiere saber de usted si el gobierno ha registrado o confiscado su dispositivo en cualquier aeropuerto nacional o internacional o cruce fronterizo internacional en California. La información de contacto aparece en el otro lado del documento.
Aquí hay un PDF con nuestra información de contacto y consejos sobre cómo proteger sus datos digitales antes de viajar.
Contáctanos aquí
Para cualquier queja relacionada con un aeropuerto en el Sur de California, llame al (213) 977-5253 o visite página web del ACLU del Sur de Calfiornia. LAX Aeropuerto Internacional de Los Angeles, BUR Burbank, SNA John Wayne, LGB Long Beach.

For complaints related to any Northern California airport, please call (415) 621-2488 or contact the ACLU of Northern California página web del ACLU del Norte de California. SFO Aeropuerto Internacional de San Francisco, OAK Oakland, FAT Fresno, SJC Aeropuerto Internacional de San Jose, SMF Aeropuerto Internacional de Sacramento.

Para reclamos relacionados con el Aeropuerto Internacional de San Diego (SAN) o quejas relacionadas con cualquier puerto de entrada terrestre desde México a California, por favor llame al (619) 232-2121, ext. 67 o visite la página web del ACLU de San Diego.