Article Media
1968 – the year that shook the nation and left indelible marks that remain today. From the war in Vietnam, to the assassinations of Dr. Martin Luther King, Jr. and Bobby Kennedy, to the defiant black power salute of two athletes at the Mexico Olympics, to student protests that swept the nation, 1968 was a year when the whole world was indeed watching. Fifty years later we find ourselves in parallel spaces, fighting to ensure our rights, taking a knee, decrying police brutality, and asserting that Black Lives Matter.
How far have we come? Where are we going?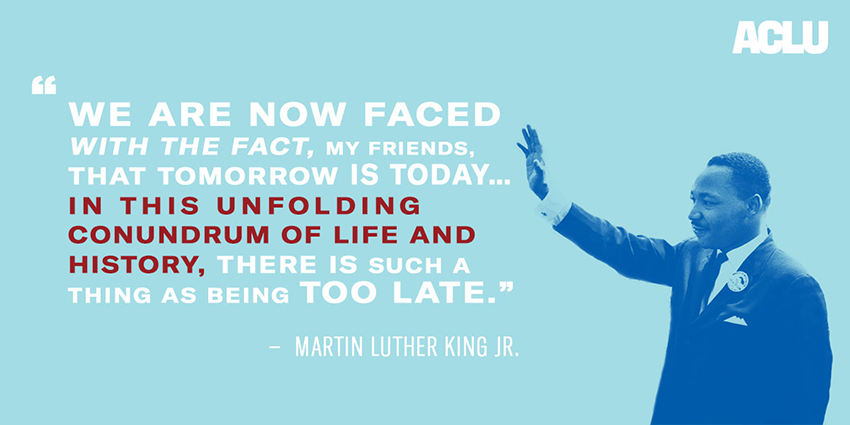 On the occasion of the 50th anniversary of Dr. Martin Luther King Jr.'s assassination, the shootings of Stephon Clark, Michael Brown, Alton Sterling, Tamir Rice, Trayvon Martin, Jessica Williams, Alex Nieto and countless others, remind us that his words are just as relevant today as they were 50 years ago.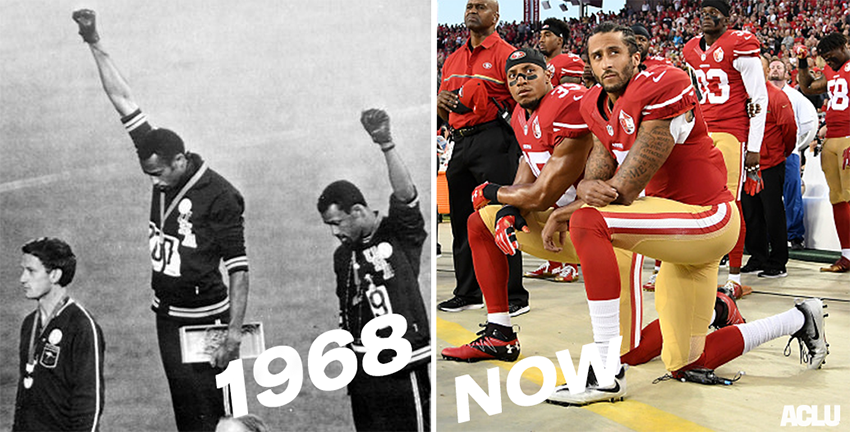 In 1968, at the Olympic games in Mexico City, when the national anthem played, Olympians Tommie Smith and John Carlos each gave a black-gloved salute to assert their solidarity with Black America. 50 years later, athletes like Colin Kaepernick and Eric Reid continue to inspire our nation by using their celebrity to call attention to police brutality and racial injustice; issues that are just as relevant and as urgent today as they were then.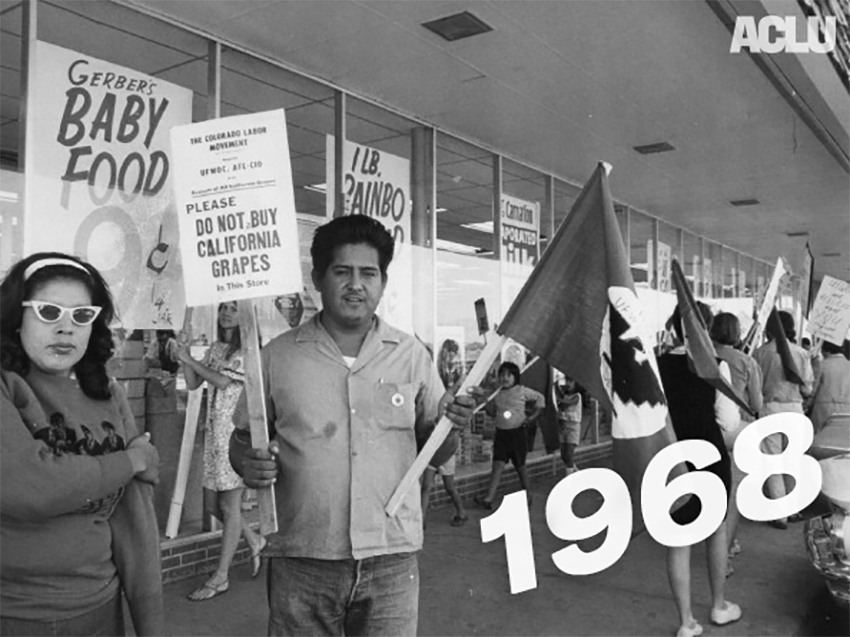 By 1968, the nationwide boycott of California grapes was in full swing, bringing the unfair and inhumane conditions of migrant farm workers into the national spotlight. 50 years later, our nation continues to undervalue the critical contributions that immigrant laborers make to our country— even going so far as to enact policies that threaten their safety and well-being. The constitution protects everyone, citizen and non-citizen alike.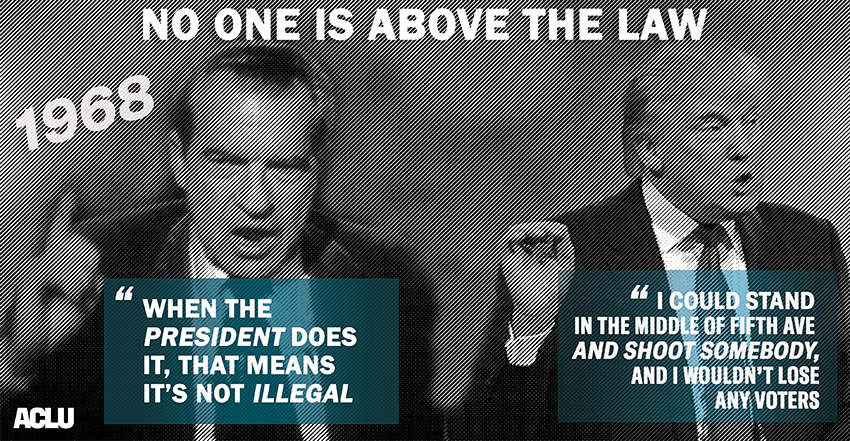 Richard Nixon elected in 1968; Donald Trump elected in 2016. Corruption then and now.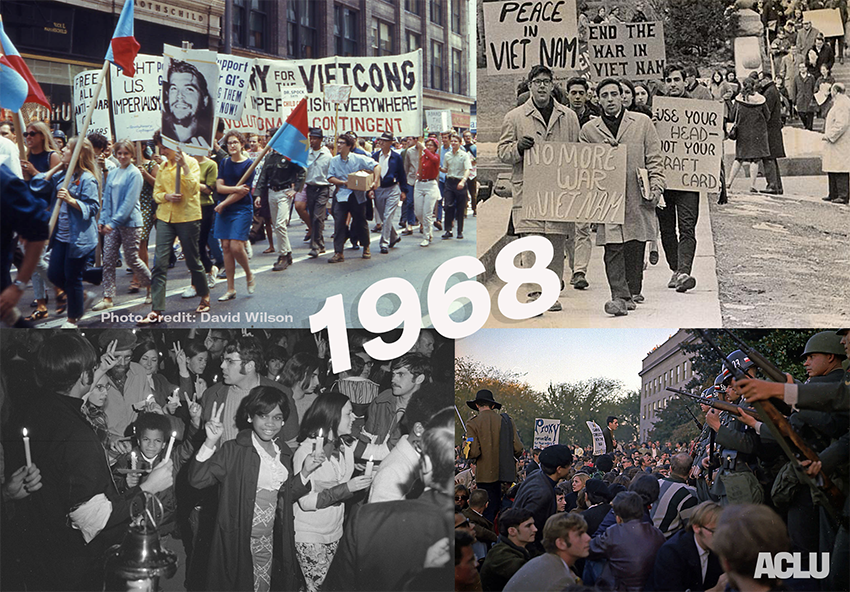 50 years ago, disgust and frustration over U.S. involvement in the Vietnam war reached a boiling point after the Tet Offensive in 1968 showed that an end to the war was nowhere in sight. People all over America and the world exercised their right to protest and showed the U.S. government how unpopular the war really was.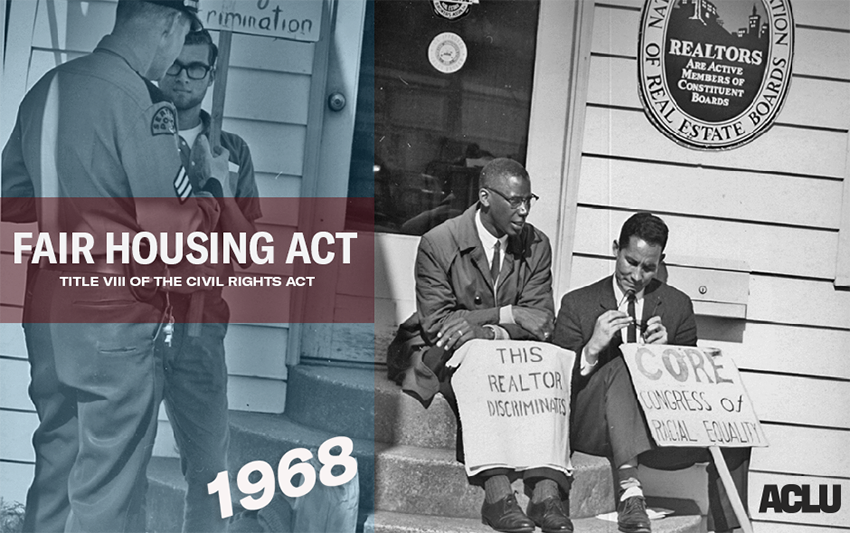 The Fair Housing Act of 1968 made it illegal for sellers and landlords to refuse housing to people based on their race, religion, sex, or national origin. This came at a time where people of color were actively refused housing, physically threatened, or otherwise made to feel unwelcome or unsafe in many white neighborhoods across America.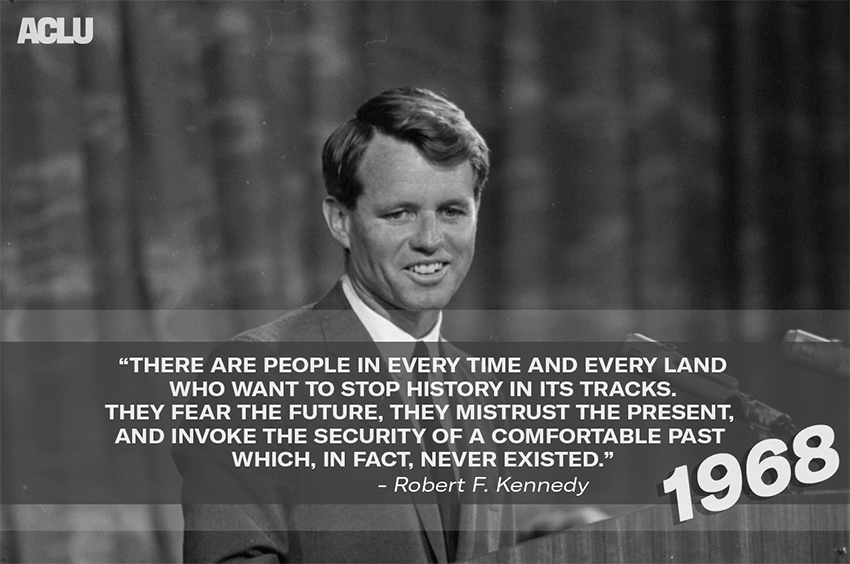 Robert F. Kennedy's contribution to American politics was cut tragically short when he was assassinated on June 6, 1968. Fifty years later, his words are on point.
"There are people in every time and every land who want to stop history in its tracks. They fear the future, mistrust the present, and invoke the security of a comfortable past which, in fact, never existed."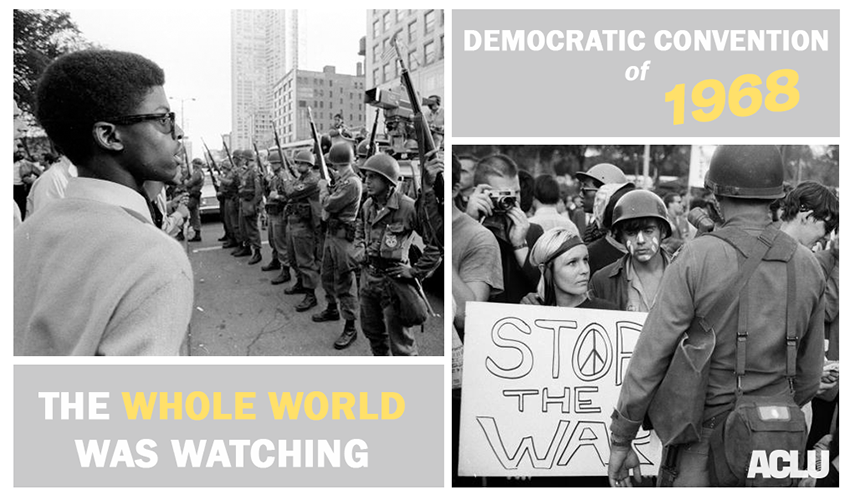 Social, racial, and political unrest permeated the United States in the 1960's and, in 1968 an increasingly unpopular war created the conditions for what would be remembered as an unprecedented moment in time. The 1968 Democratic National Convention in Chicago ended in violent assaults by the police that injured hundreds of people.