Article Media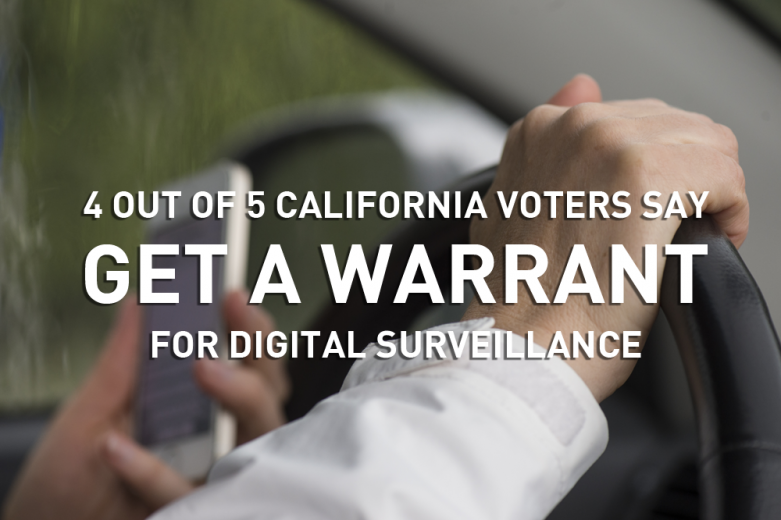 "Californians want police to get a warrant before accessing private emails, text messages, and tracking cell phones. They want to see a change that makes sure their privacy is properly protected."
— Nicole A. Ozer
4 out of 5 of all California voters support requiring a warrant for digital surveillance. If you agree, add your voice!
Cops should get a warrant before accessing your Internet use and what you do online -
82% of ALL California voters say YES
Diverse Californians speak up for change in even higher numbers:
93% Latino voters say YES
90% young voters say YES
88% African American voters say YES
87% Asian American voters say YES
83% women voters say YES
States across the country, including Texas, Virginia, Maine, and Utah and have already updated their privacy laws to require a warrant for digital surveillance. But California privacy law remains in the dark ages.
Government demands for consumer data are on an exponential rise. It's time to update privacy protections for the modern digital age. You shouldn't be forced to choose between using technology and keeping your personal life private.
See more information on the statewide poll here.