ACLU NorCal Recall Election Guide
Page Media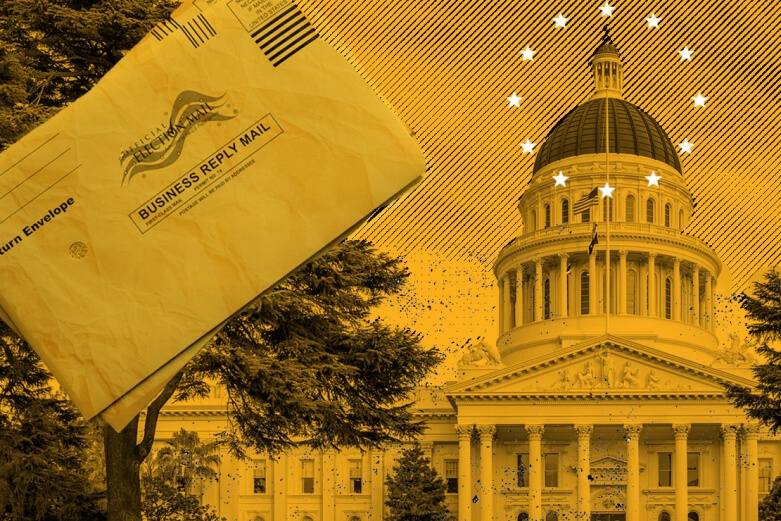 On September 14, 2021, Californians will be asked whether to keep Governor Newsom in office. The recall is a blatant attack on civil rights and civil liberties and on policies that are supported by the vast majority of our communities.
Make a voting plan so that you are prepared to vote early and safely for the 2021 Gubernatorial Recall Election. See our checklist below.
Share this resource with your friends and family, get involved to reach other voters, and vote for our shared future.
NorCal Voter Plan Checklist
☐  I am registered to vote in California and confirmed my registration.
☐  I know what will be on the September 14 ballot.
Visit our FAQ below and learn why ACLU affiliates in California are asking you to vote "NO".
☐  I know how to submit my ballot.
Learn about your vote-by-mail and in-person voting options below.
☐  I voted early and confirmed my ballot was received.
Vote on or before September 14, then confirm your ballot was received by your county elections official. Track your ballot.
☐  I know my voting rights.
☐  I will encourage other voters to make a voting plan.
Questions? Call the Election Protection Hotline at 1-866-OUR-VOTE to report any complaints regarding the voting process leading up to and on Election Day.
Voting Options for the September 14, 2021 Recall Election
By August 16, counties will be mailing ballots to all voters with active registrations. Check your voter registration now to ensure that elections officials have your current mailing address and language preferences. You have the option to mail back your ballot, drop off your ballot at designated locations, or vote in person. Below is an overview of your voting options for the September 14 election.
Option One: Return Your Mailed Ballot
Completing and returning the ballot that was mailed to you will allow you to vote safely and will reduce crowding at polling locations or vote centers for individuals who need to or prefer to vote in-person. You can return a completed mail ballot on or before September 14, 2021 ("Election Day") by:
Mailing it to your local elections office

. Ballots must be postmarked on or before Election Day. There is

no postage required

to return a mail ballot when you use the official envelope that was included with your ballot.


 

Dropping it off

at your

local elections office

or at any ballot drop box, polling place, or vote center in California.
Mailing your ballot is a safe and secure option. Remember to sign your official ballot envelope. You can track your mail ballot to make sure it's counted by signing up for BallotTrax.
Option Two: Vote In-Person
On Election Day, you can vote in person at your local polling place, vote center, or county elections office. On Election Day, polls will be open from 7 a.m. to 8 p.m. Remember: if you're in line by 8 p.m. on Election Day, you have the right to vote.
You can also beat the Election Day lines and vote early! Each county has an elections office where you can vote in-person during the month leading up to Election Day. Depending on your county, you may also be able to vote early at a polling place or vote center near you.
Your polling place or nearest vote center will be listed on the voter guide you receive in the mail and on your county elections office's website. Check with your county elections office to learn more about early voting, curbside voting, voting appointments, or other voting options.  
You can also check online or call your county elections office to find out where to vote.
Frequently Asked Questions
Take the ACLU Voter Pledge
We must defend against those who want to take California backward. Pledge to vote "NO" on the recall today.
Paid for by ACLU of Northern California No on Recall of Governor Newsom Committee. Committee major funding from American Civil Liberties Union of Northern California.