Article Media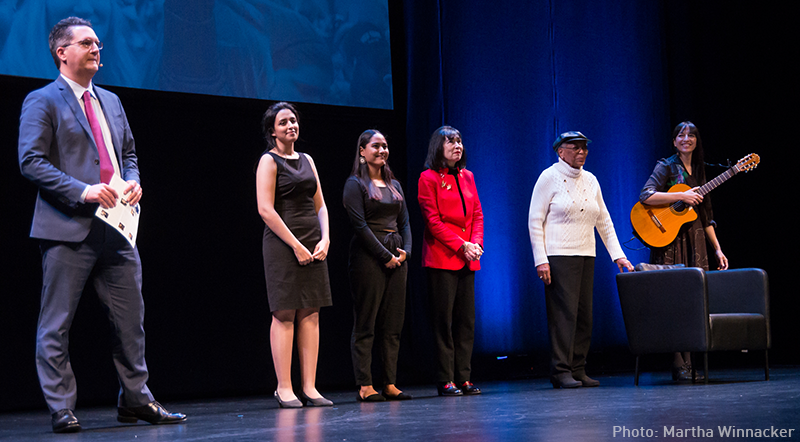 Video stream
This program is available to watch online.
The event was live captioned on YouTube.
This event has ended. Watch the video on Facebook.
On the 75th anniversary of Executive Order 9066 authorizing the internment of Japanese Americans, join Abdi Soltani and Karen Korematsu to learn from our history about the challenges we face today and how you can take action with the ACLU in the weeks ahead.
The Long March for Justice
Sunday, February 19 at 3 p.m. (doors at 2:30 p.m.)
Reception to follow
YBCA Theater
700 Howard Street
San Francisco, CA

Featuring:
Abdi Soltani, Executive Director of the ACLU of Northern California speaking on "The Meaning of Citizenship"
With:
Karen Korematsu, daughter of Fred Korematsu and founder of the Fred T. Korematsu Institute
Jessica Cabrera Carmona, immigrant community leader from the Central Valley of California
Myrtle Braxton, 89 year old activist and co-chair of the social justice committee at the Easter Hill United Methodist Church in Richmond, CA
Hadil Mansoor Al-Mowafak, 21-year-old Yemeni student at Stanford, human rights defender and plaintiff in the ACLU's lawsuit against Trump's Muslim Ban, Al-Mowafak v. Trump
Check out the speakers' full bios below.
Welcome by Deborah Cullinan, CEO of Yerba Buena Center for the Arts.
Performance by singer, songwriter, guitarist, and teacher Diana Gameros.
Seating is first come first serve and the event is expected to fill all seats.
We will have ASL interpreters. ADA seating is available: email organizing@aclunc.org.
Elaine Katzenberger, Publisher and Executive Director of City Lights Booksellers & Publishers, will be publishing Abdi Soltani's speech after the event. Stay tuned!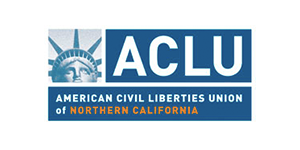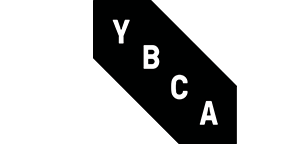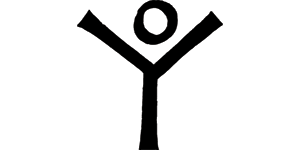 Presented by ACLU of Northern California, in partnership with Yerba Buena Center for the Arts and City Lights Booksellers & Publishers.
Speaker bios: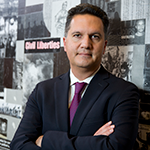 Abdi Soltani is a nationally recognized civil rights leader. Abdi has dedicated his adult life to turning California around – from a state that passed among the most regressive policies in the mid-90's to a state that is now a leader in upholding the values of freedom and equality. Today, he dedicates himself to the same task for the United States. As Executive Director of the ACLU of Northern California since 2009, Abdi has expanded the presence of the ACLU in the Central Valley and at the State Capitol. He's also deepened ACLU's partnerships with communities most directly impacted by civil liberties issues in advocacy for positive change. Abdi drives the ACLU's advocacy to defend and advance the civil liberties of all Californians and to mobilize our communities here as a voice for fairness and equality through the United States. A Levi Strauss Foundation Pioneer in Justice Fellow, Abdi is actively involved in the Iranian-American community.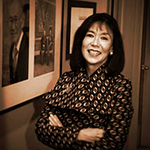 Karen Korematsu is the Founder and Executive Director of the Fred T. Korematsu Institute and the daughter of the late Fred T. Korematsu. Since her father's passing in 2005, Karen has carried on Fred's legacy as a civil rights advocate, public speaker and public educator. She shares her passion for social justice and education at K-12 public and private schools, colleges and universities, law schools, teachers' conferences and organizations across the country. One of Karen's most significant accomplishments was working with Assembly Member Warren Furutani to successfully establish in 2011 a perpetual "Fred Korematsu Day of Civil Liberties and the Constitution" for the state of California on January 30. Fred Korematsu is the first Asian American in U.S. history who has been honored with a statewide day. She is a current board member for Asian Americans Advancing Justice-AAJC in Washington, D.C.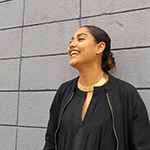 Jessica Cabrera Carmona's journey began in 1998, when she and her single, teenage mother migrated from Guerrero, Mexico to Stockton, California. Now this "proud undocumented Central Valley youth" is a Community Organizer for the San Joaquin Immigrant Youth Collective (SJIYC), an immigrant youth-led organization she founded to advocate for immigrant rights in San Joaquin County, CA. In high school, Cabrera Carmona saw how her undocumented status would affect her life. Her struggles to find work, enter college, and secure scholarships spurred her to improve conditions for herself, her family and the area's undocumented community. Cabrera Carmona has been described as a warrior. In September 2015, she joined the "100 immigrant women, 100 miles" pilgrimage, walking from an immigrant detention facility in central Pennsylvania to Washington, DC to see Pope Francis and draw attention to the treatment of migrants and refugees.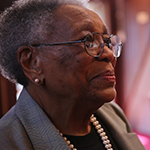 Myrtle Braxton is a lifelong community leader and volunteer for civil rights causes. She is 89 years old and lives in Richmond, California. Mrs. Braxton was born in Texas during the Jim Crow era. During World War II, at the age of 17, she moved with her family to the San Francisco Bay Area. She began working in a local Social Security office and did so for 35 years until she retired in 1980. The following year, she joined Easter Hill United Methodist Church in Richmond where she currently serves as co-chair of the social justice committee. She has been active in many church, community and civic groups over a lifetime of dedicated service and volunteerism. Civil rights, educational equality and voting rights have been core concerns for her volunteer work for her entire life. Myrtle chairs Richmond's Commission on Aging, and is active in the West Contra Costa County League of Women Voters and the El Cerrito NAACP Branch.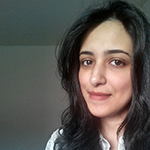 Hadil Mansoor Al-Mowafak is a 21-year-old Yemeni student at Stanford University. Before coming to the U.S., Hadil was a researcher of human rights violations in Yemen for a year and a half during the war. She documented cases of civilian casualties, child soldiers, extrajudicial killings, arbitrary detention and restrictions on journalistic freedoms. As a researcher in Mwatana Organization for Human Rights, Hadil wrote a report on the civilian casualties of the Saudi-led coalition airstrikes in Yemen. She was also part of street art campaigns, painting murals about political issues in Yemen as a means of protest and to raise awareness. These issues included U.S. drones, corruption, and the enforced disappearance of politicians and individuals. Hadil joined with thousands in the streets during the Yemeni revolution in 2011 to demand peaceful change.
Performer bio: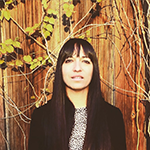 Singer, songwriter, guitarist, and teacher Diana Gameros was born into a musical family surrounded by traditional Mexican songs of love and revolution. The first of her family to receive formal music lessons, Ms. Gameros left Mexico as a teenager to study piano and recording technology in Michigan. During those formative years, she soaked up the sounds of classical music, underground rock, the avant-garde, world music, and jazz. Ms.Gameros has since shared the stage with the Oakland Symphony, the San Francisco Symphony, Bebel Gilberto, and Natalia Lafourcade, among others. In 2013 she released her first album Eterno Retorno, a soulful retrospective of her journey as an immigrant. Ms. Gameros received the Emerging Leader Award from the Chicana/Latina Foundation in 2014 for her work in music and social justice activism. Her songs have been featured on NPR's All Songs Considered, NPR's Alt.Latino podcast and the Public Radio International's The World and PBS's NewsHour.