Article Media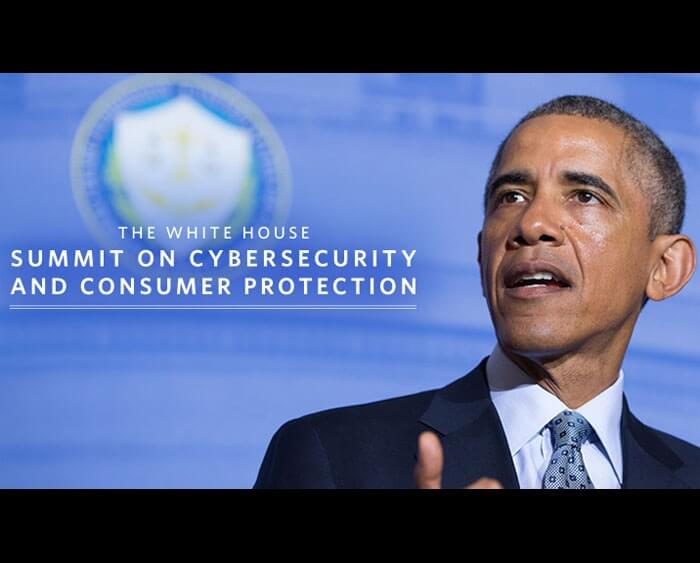 Watch the Summit LIVE! on Friday, Feb. 13
Nicole A. Ozer, ACLU of Northern California's Technology & Civil Liberties Policy Director was invited to a full-day White House Summit for our work on issues of digital censorship and consumer privacy in the technology sector. Californians shouldn't have to choose between using new technology and keeping our personal lives private.
Real-time updates by @NicoleOzer on Twitter »
Location:
Stanford University
Stanford, CA
The Summit will feature remarks by President Obama and bring together major stakeholders on cybersecurity and consumer protection issues to help shape public and private sector efforts to protect American consumers and companies from growing threats to consumers and commercial networks.
From increasing cybersecurity information sharing to improving adoption of more secure payment technologies, here's a look at the topics that panels at the Summit will address:
Public-Private Collaboration on Cybersecurity
Improving Cybersecurity Practices at Consumer-Oriented Businesses and Organizations
Promoting More Secure Payment Technologies
Cybersecurity Information Sharing
International Law Enforcement Cooperation on Cybersecurity
Improving Authentication: Moving Beyond the Password
Chief Security Officers' Perspectives: New Ideas on Technical Security
Watch it live
Watch the livestream here on Feb. 13.
More info about the Summit is available at WhiteHouse.gov/CyberSummit.
(S)ince this is a challenge that we can only meet together, I'm announcing that next month we'll convene a White House summit on cybersecurity and consumer protection. It's a White House summit where we're not going to do it at the White House; we're going to go to Stanford University. And it's going to bring everybody together — industry, tech companies, law enforcement, consumer and privacy advocates, law professors who are specialists in the field, as well as students — to make sure that we work through these issues in a public, transparent fashion.
— President Obama, January 13, 2015