Article Media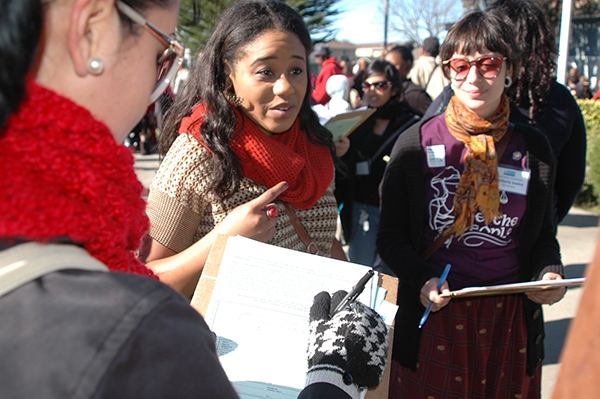 The June 5 election is a huge deal for district attorney (DA) races across California. We have a unique opportunity this year to create a more equitable criminal justice system.
DAs make daily decisions that impact the lives of millions. They choose who gets charged for which crimes, they can help immigrant families stay together, hold police accountable for misconduct, and provide people with access to alternatives to incarceration. As voters, we have the power to choose our DA.
Join us for a canvass on Saturday, June 2! (RSVP below)
Who voters elect as DA has enormous consequences for our families, our communities, and the entire state.
Pick your nearest location:
We'll provide food, training, and everything you need to be successful. We will provide the exact meeting location to those who register.
The ACLU does not endorse or opposite candidates for office, so our canvass conversations will focus on informing voters about the importance of learning about and voting for DA in the June 5 election.