Article Media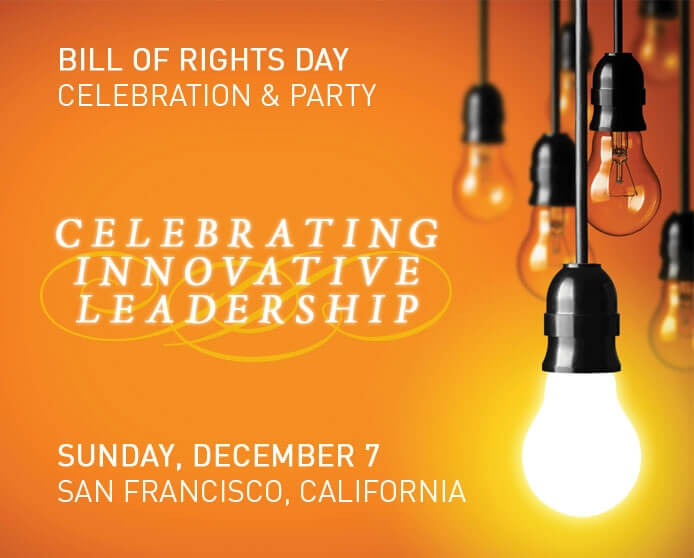 Every year, the Bill of Rights Day Celebration honors longtime advocates and community leaders who have advanced civil liberties and civil rights.
Honoring
Professor Pamela Samuelson for her contributions to advancing civil liberties in the digital age and commitment to training new generations of attorneys to support the public interest in technology issues; and
Quinn Delaney for her dedication to women's equality and passion for racial justice, demonstrated by decades as an activist and leader within and outside the ACLU.
We hope you can join us in honoring these bold leaders and celebrating a year of legislative successes for the civil liberties of all Californians. The event will take place at ILWU 34 Union Hall in San Francisco at 2 p.m. on Sunday, December 7, 2014 (doors open at 1:30 p.m.), followed by a hearty appetizer and open-bar reception at Paragon Restaurant (701 Second St, San Francisco, CA).
Admission is on a sliding scale from $10-$25. For questions, email asalem@aclunc.org or call (415) 621-2493 x386.
Location:
ILWU 34 Union Hall
801 Second Street
94107 San Francisco, CA
Can't make it this year?
Make a tax-deductible donation to the ACLU Foundation of Northern California.