Article Media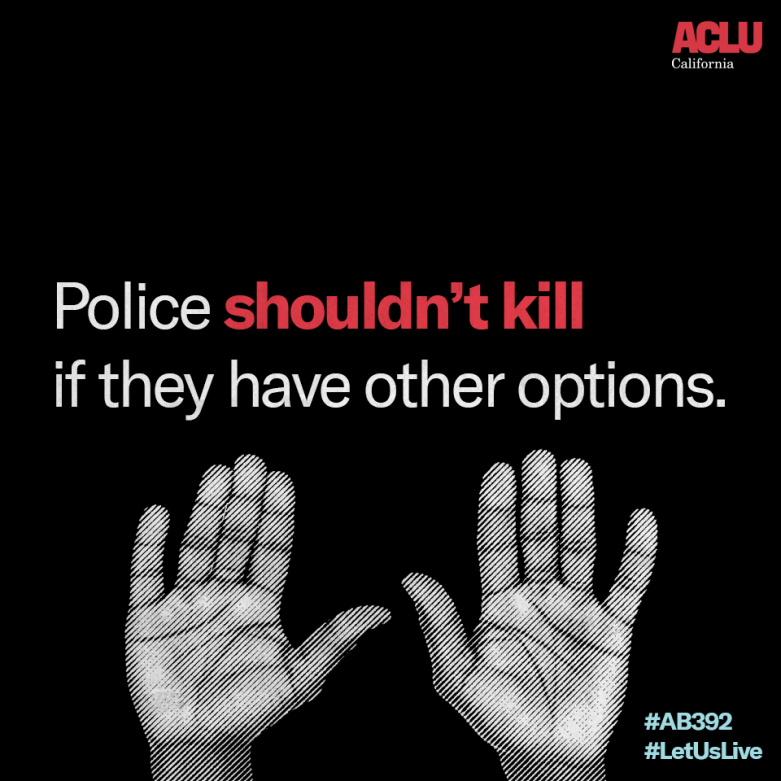 Police should never kill when they have alternatives to deadly force. While this seems like a common-sense standard, it isn't the current practice in California.
The ACLU of California and coalition partners are sponsoring "The California Act to Save Lives" (AB 392), a bill that would stem the epidemic of police shootings by updating the state's outdated use of force standards.
But in order to get this bill passed, the ACLU needs your help contacting key decision-makers and asking them to vote YES on AB 392
Will you sign up to phone bank in San Francisco?
Register:
The phonebank call list works best with a laptop, so please bring one if you have one. There will be a few loaner tablets available. You will also need your phone. Be sure to bring your headphones so you can comfortably be on the phone for an extended period of time! Staff will provide a script and training.

A light dinner will be available beginning at 5 pm, and training will begin promptly at 5:30. You'll be on your way home by 8:15!
For more information, contact Raquel Ortega at rortega@aclunc.org
Location:
ACLU of Northern CA
39 Drumm St.
San Francisco, CA
The ACLU of Northern California does not endorse or oppose candidates, but we are focused on informing voters of the importance of Election Day, November 6!