Article Media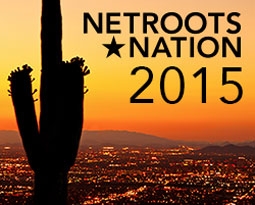 Stingrays, Drones and Fusion Centers: Coming to a Police Department Near You?
ACLU of Northern California's Leadership Development Manager & Organizer Tessa D'Archangelew will be on a panel at Netroots Nation 2015! As an organizer on the ACLU-NC's Tech & Civil Liberties team, Tessa leads the campaign to help cities and counties adopt ordinances that create mechanisms for transparency, accountability, oversight and meaningful community input when considering surveillance technology. Several major cities and counties in California are currently working to adopt such an ordinance.
Location:
Phoenix Convention Center
100 N 3rd St, Room 222 AB
Phoenix, AZ
About the panel
Hashtags: #NN15 #SurveillanceTech
The first leaked NSA document published by the media shocked many' but not everyone. Pervasive surveillance of communities of color and activists isn't new. But recently, the use of surveillance and military technology by local law enforcement has gotten more attention, especially in light of demonstrations in cities across America. From fake cell phone towers to automated license plate readers to new methods for bringing sources of surveillance together, millions of dollars are being spent on surveillance technologies' often in the face of opposition and with the help of federal grants. This panel will cover what this technology is, how it's making its way to streets across the country, how it affects racial profiling and free speech, and what communities are doing to fight its implementation. We'll also touch on possibilities for change at the federal level.
Moderated by Nadia Kayyali, Electronic Frontier Foundation.
Panelists