Article Media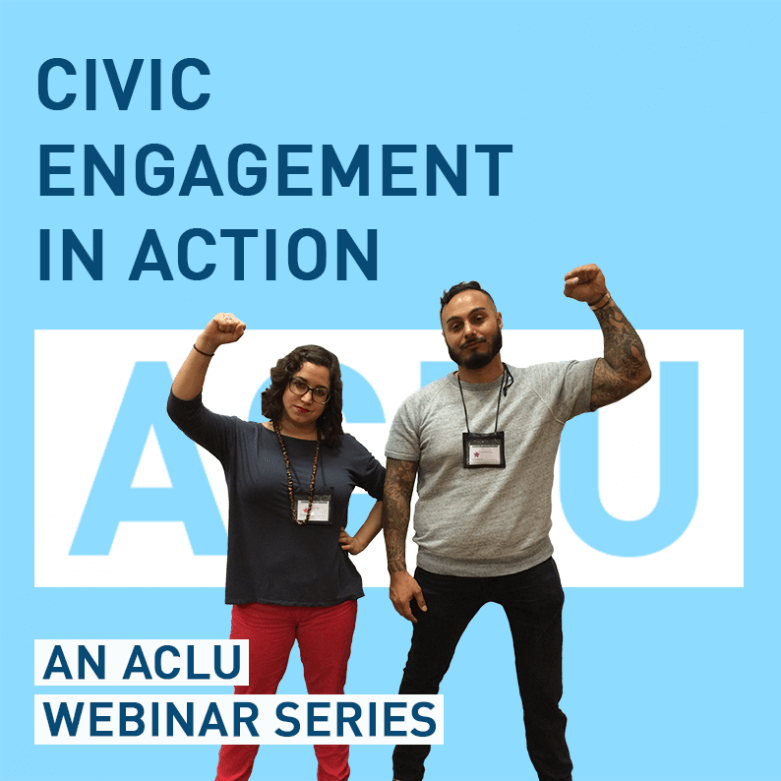 Protest and peaceful assembly are crucial to a functioning democracy and are protected as First Amendment activity.
Unfortunately, in some cases, police crack down on demonstrators through mass arrests, illegal use of force, or curfews. Elsewhere, law enforcement limits expression by corralling protesters into so-called "free-speech zones." And increasingly, new surveillance technologies are turned on innocent people, collecting information on their Free Speech activities by virtue of their association with or proximity to a given protest.
The right to public expression should be respected for everyone — it's the law.
Know Your Rights to Demonstrate
Monday, June 19 at 6 p.m. PT
>> RSVP TODAY (required)
About Civic Engagement in Action
Join us for this online training series covering skills that you can use for political advocacy and activism in California. This webinar series will teach people new ways to support California legislation and other types of ACLU organizing. Put your political advocacy into action immediately by writing letters to legislators, doing political research, power mapping, canvassing, phone banking, and other actions, as needed.