COVID-19 Know Your Rights Resources
Jun 08, 2020
Page Media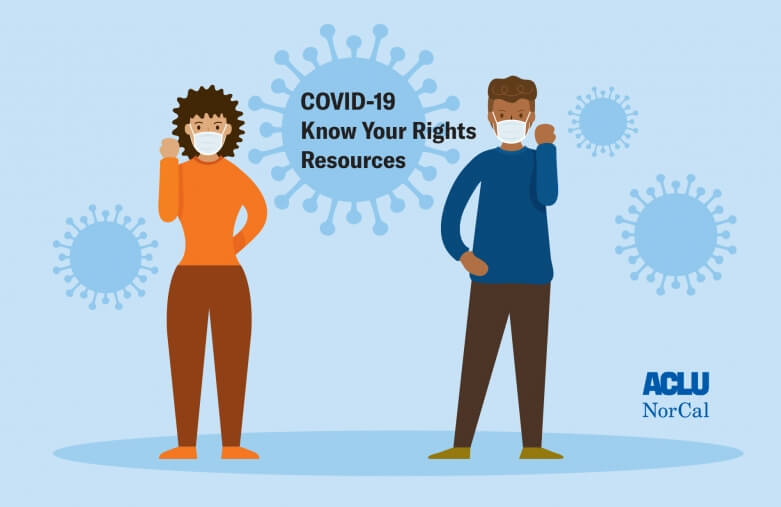 During the COVID-19 pandemic, local policies and guidelines have been shifting quickly, making it difficult to determine what your rights are during this time.
We've compiled a list of Know Your Rights resources developed by our partner organizations, and we will continue to update this list as new information becomes available. 
Please note that information on COVID-19 is rapidly changing and some of these materials may not reflect the current state of policies and laws. The California state website will have the most up to date information.
General
Mutual Aid
Doris Duke Conservation Scholars- Coronavirus Resource Kit (

English

) 

Mutual Aid Disaster Relief- Collective Care Resources (

English

)
Immigrants' Rights
Criminal Justice
Community Resource Hub- COVID-19 and Policing (

English

) 

National Lawyers Guild: 
Reproductive Justice
National Health Law Program- Reproductive Health & COVID-19 (

English

)

Essential Access Health- Telehealth & Reproductive Health (

English

)
Housing
Tenants Together- California Tenants' Rights (

English

) 
Employee Rights
Legal Aid at Work:

Special Education Guidance for COVID-19 (

English

)
State-Wide Orders
Mental Health