Christina E. Fletes
Image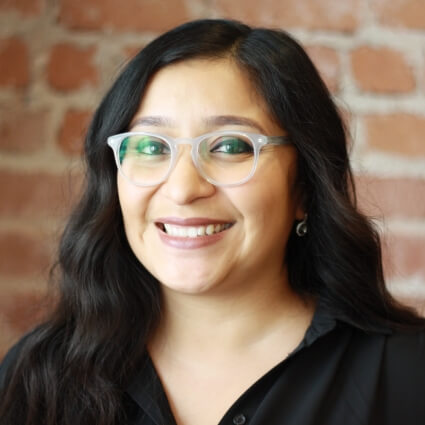 Abogada de Derechos de Voto
Christina E. Fletes es abogada de derechos de voto en la ACLU del norte de California, donde protege y promueve los derechos de voto de los californianos. Su trabajo asegura que todas las comunidades, independientemente de su estatus socioeconómico, tengan acceso significativo y justo para participar en nuestra democracia.
Christina obtuvo su título de abogado en la Universidad de California, Berkeley, con un certificado de interés público y justicia social. Recibió una maestría en administración pública de la Harvard Kennedy School of Government, donde fue becaria de liderazgo de Gleitsman. También se desempeñó como editora sénior del Harvard Journal of Hispanic Policy y editora administrativa del Harvard Journal of African American Policy . Christina obtuvo su licenciatura con honores de UC Berkeley en estudios étnicos y economía política.
Antes de unirse a la ACLU, fue asociada de litigios en un gran bufete de abogados en San Francisco, donde tuvo una extensa práctica pro bono centrada en el voto, la educación y los derechos de los inmigrantes. Christina también trabajó como investigadora en DataCenter en Oakland, donde dirigió la primera recopilación nacional de datos cuantitativos sobre trabajadores domésticos (niñeras, cuidadores, amas de casa). El informe resultante, Home Economics , ha sido una herramienta importante para ayudar a aprobar la declaración de derechos de las trabajadoras domésticas en varios estados.
Christina ha sido publicada en Los Angeles Times , Stanford Social Innovation Review , Berkeley Journal of Employment and Labor Law, Harvard Kennedy School Review, Harvard Journal of Hispanic Policy y Harvard Journal of African American Policy.
En su tiempo libre, a Christina le gusta animar a los Golden State Warriors, los San Francisco Giants y los Oakland A's.