Mollie Lee
Image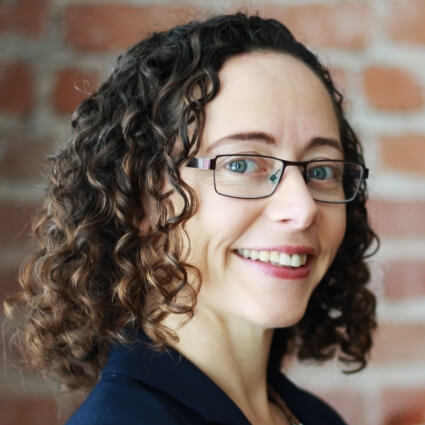 Abogada Senior
Mollie Lee es abogada de alto rango en la ACLU del norte de California. En esta capacidad, ella trabaja en una variedad de temas que incluyen los derechos de los inmigrantes, los derechos de voto, los derechos reproductivos y la justicia ambiental.
Antes de unirse a la ACLU, Mollie era abogada adjunta de la ciudad de San Francisco y lideró el trabajo del abogado de la ciudad en asuntos de inmigración después de la elección del presidente Trump, y como abogada principal en San Francisco v. Trump , obtuvo una orden judicial nacional contra Orden ejecutiva del presidente Trump que busca penalizar las ciudades santuario. Anteriormente, Mollie era un miembro clave del equipo de igualdad de matrimonio del abogado de la ciudad, litigando el desafío federal a la Propuesta 8 desde el juicio a través de la Corte Suprema de los Estados Unidos. En otros casos, Mollie defendió los requisitos de divulgación de financiamiento de campaña, desafió las prácticas engañosas de las universidades con fines de lucro y otras empresas, y representó a San Francisco en asuntos que van desde los derechos reproductivos hasta los derechos de agua. Antes de convertirse en litigante a tiempo completo, Mollie pasó cinco años como asesora general del Departamento de Elecciones de San Francisco. También redactó legislación y asesoró a funcionarios electos y jefes de departamento en una variedad de temas, incluyendo ética, elecciones, la Ley Brown y la Ley de Registros Públicos.
Mollie se graduó de la Facultad de Derecho de Yale y trabajó para el Honorable James R. Browning en el Tribunal de Apelaciones del Noveno Circuito. Durante la facultad de derecho, fue coeditora en jefe del Yale Human Rights and Development Law Journal y profesora de Coker en derecho constitucional. Mollie obtuvo una maestría en antropología ambiental de la Universidad de Georgia y una licenciatura en antropología y biología de New College of Florida.
Mollie creció en Missouri, donde era luchadora de secundaria.