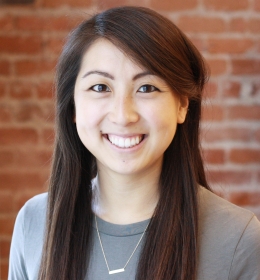 Organizer & Program Associate
Amanda Young is an Organizer and Program Associate at the ACLU of Northern California, where she develops volunteer trainings and programs, and also works on campaigns that focus on reproductive justice and gender equity issues.
Prior to joining the ACLU, Amanda was an AmeriCorps fellow at Healthy Start of Southern Oregon, where she led the strategy and implementation of a national maternal health program. Through the fellowship, Amanda provided direct case management and crisis intervention for families, focusing on intimate partner violence prevention and reproductive health education. She developed community partnerships with other health equity groups, and led advocacy efforts to improve local policies. Amanda also served on their first equity committee, where she promoted diversity and inclusion both inside and outside of the organization.
Previously, Amanda worked for Legal Aid Association of California in Oakland, developing its advocacy and policy efforts to support over 80 legal aid nonprofits across California. Her efforts helped lead to a successful appeal for a $20 million increase in state funding for legal aid. Before working at LAAC, she was a policy analyst for a government contractor in Washington, D.C., where she conducted healthcare policy research and managed Medicaid operations.  
Amanda graduated with highest honors from Duke University with an A.B. in Public Policy and a minor in Arabic. In addition, Amanda is a recent graduate of the East Bay Meditation Center's Practice in Transformative Action Program, which teaches social justice activists how to incorporate mindfulness meditation practices into their work in social movements. She is also a 2020 fellow with the San Francisco Chapter of the New Leaders Council, a leadership development organization that trains people to effectively advocate for progressive change.
In her free time, Amanda enjoys trail running, reading and writing long-form pieces, and baking many types of pastries.