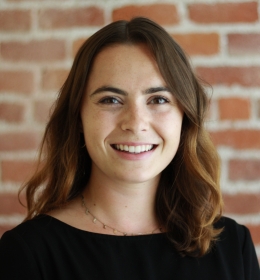 Organizing Administrative Assistant
Claire Machado is the administrative assistant for the organizing department at the ACLU of Northern California. In this capacity, she directly supports the organizing director, leadership development manager, and grassroots advocacy manager. Additionally, she oversees the in-office volunteer program.
Claire graduated with honors from the University of California, Berkeley, where she received a bachelor's degree in history. She authored a thesis focusing on women's presence in the post-World War II economy within the United States.
Outside of school, she performed legislative research and constituent services as an intern for U.S. Sen. Kamala Harris. She also volunteered for Camp Kesem Berkeley as a counselor and as the alumni, marketing, and public relations coordinator.
In her free time, Claire enjoys trying new foods, reading, traveling, and practicing yoga.