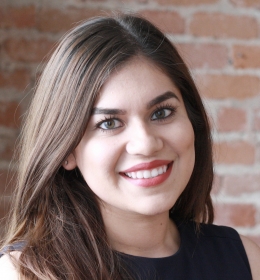 Erica Ramos is a legal-policy assistant at the ACLU of Northern California. She supports attorneys in active litigation and advocacy matters.
Prior to joining the ACLU, Erica was a bilingual legal advocate with WEAVE (Women Escaping a Violent Environment), a non-profit law office. She supported a team of attorneys in family and immigration law. In this capacity, she also provided legal services and advocacy to survivors of domestic violence, sexual assault, and stalking.
Erica graduated with a bachelor's degree in political science from the UC Los Angeles. She is an alumnus of JusticeCorps, an AmeriCorps program that assists self-represented litigants in the Superior Court of Los Angeles. She has also worked with the Pico Youth and Family Center and AltaMed Youth Services to help students from underserved communities graduate from high school and pursue a higher education.
Erica is a proud native of Sacramento. In her spare time, she volunteers with the non-profit organization, Reading Partners, to help young students become confident and lifelong readers. She enjoys going on bike rides, watching Seinfeld reruns, going to concerts, and spending time with her family.