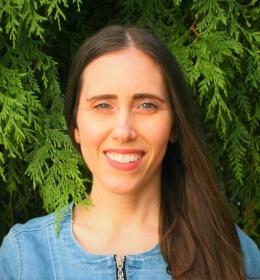 Erica Tugaeff is an HR coordinator at the ACLU of Northern California. In this role, she carries out administrative duties for the human resources team, from recruiting candidates to providing day to day support.
Passionate about human resources, she has worked in many capacities in HR for five years. Prior to joining the ACLU as an HR coordinator, Erica worked for Whole Foods in a generalist/Business Partner position, where she focused on consulting and advising organizational leaders and team members about compliance, as well as providing day to day customer service for staff members.
Erica has also worked as an HR coordinator at Progress Foundation, a nonprofit mental health clinic.
Erica is a graduate of Sacramento State University, where she studied Communications and won an internship to study abroad and teach English in Thailand. She is currently working towards her certificate in human resources through a UC Berkeley extension program.
In her spare time, Erica has volunteered at Berkeley Youth Alternatives, where she helps underprivileged kids with their homework and plays sports with them. She also enjoys making her own jewelry and donates her proceeds to endangered animals.