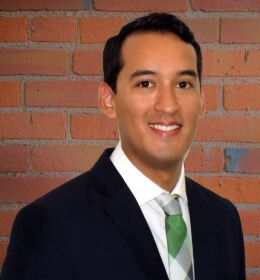 Jaime Paredes is a legal-policy assistant at the ACLU of Northern California, where he supports the attorneys in litigation and policy advocacy.
Prior to joining the ACLU as a legal-policy assistant, Jaime worked as a paralegal for the NAACP Legal Defense and Educational Fund (LDF), where he supported attorneys in the political participation and criminal justice areas. Jaime's time at LDF included working on a high-profile case with national implications for voting rights.
While an undergraduate student at Berkeley, Jaime was a legal assistant at Public Counsel's Education Rights Office, where he supported attorneys with litigation and advocacy. After receiving his bachelor's degree, Jaime was a litigation paralegal in New York for Friedman Kaplan Seiler & Adelman LLP, where he supported a team of attorneys in all phases of complex litigation.
Jaime graduated with a bachelor's degree in history from UC Berkeley. After learning French, he pursued studies in political science and international relations at Sciences Po Paris. Jaime holds a dual master's of science in public policy and human development from United Nations University and Maastricht University in the Netherlands.
In his spare time, Jaime enjoys reading, hiking, and learning languages.