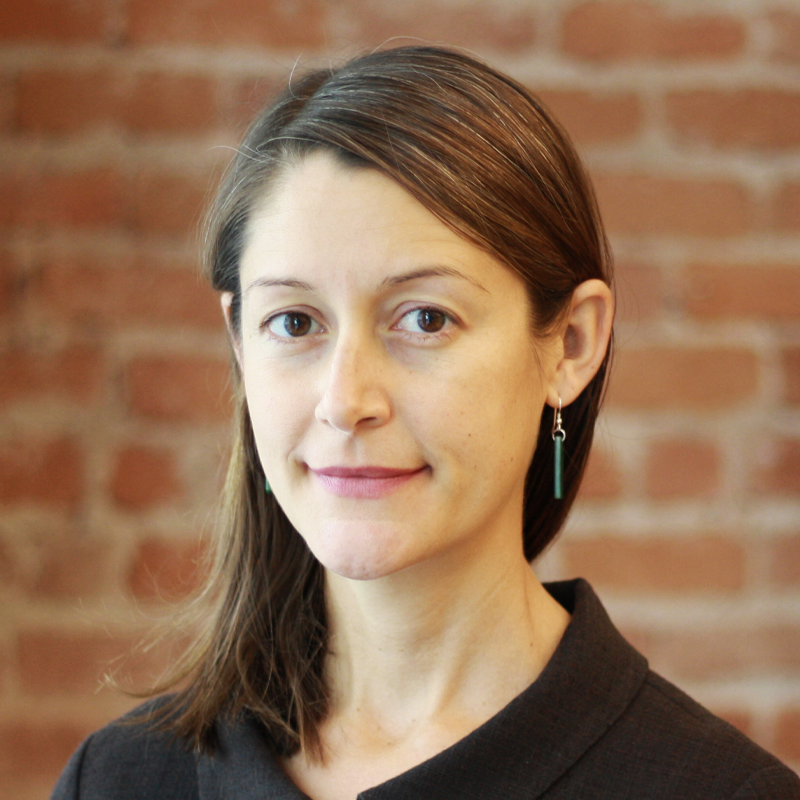 Jamie Crook is a senior staff attorney at the ACLU of Northern California, where she engages in litigation and advocacy in a range of areas including racial and economic justice, criminal justice, and immigrants' rights.
Jamie has an extensive background in complex civil rights litigation, including fair housing, fair lending, employment discrimination, and police practices cases. Some of her better-known cases include Anderson Group LLC v. City of Saratoga Springs, 805 F.3d 34 (2d Cir. 2015), and Central Alabama Fair Housing Center v. Magee, 835 F. Supp. 2d 1165 (M.D. Ala. 2011).
Prior to joining the ACLU, Jamie was counsel at the Washington D.C.-based civil rights firm Relman, Dane & Colfax; counsel for the Fair Housing and Community Development Project of the Lawyers' Committee for Civil Rights Under Law; and a joint fellow with the labor and employment firm Altshuler Berzon and the Natural Resources Defense Council in San Francisco (where her first "client" was the beloved Delta smelt). Jamie also served as a law clerk to the Honorable Richard Paez on the Ninth Circuit Court of Appeals.
Jamie frequently speaks at conferences and writes about discrimination, equal protection, and human rights. She is a member of the American Constitution Society Bay Area Lawyer Chapter Board and will join the State Bar of California's Commission on Judicial Nominees Evaluation in January 2020.
Jamie graduated magna cum laude from Brown University and obtained her law degree from Berkeley Law, University of California. She received the Thelen, Marrin Prize for Law Journal Writing in 2006 and was a Fulbright grantee in South Africa in 2009-2010.