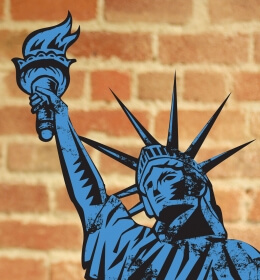 Jenna Kwak is a legal-policy assistant at the ACLU of Northern California. In this capacity, Jenna supports attorneys in active litigation and advocacy matters.
Jenna graduated with honors from the University of Notre Dame, where she received her bachelor's degree in political science and was an AnBryce Scholar. While at Notre Dame, Jenna tutored incarcerated students in a nearby prison facility as a member of the university writing center. Jenna also worked as a research assistant for various faculty members in the department of political science, and spent her summers interning at local and international nonprofits dedicated to women's rights.
Prior to joining the ACLU, Jenna was a legal assistant at Sanford Heisler & Sharp, an employment law firm. There, she assisted attorneys in pre-litigation and litigation matters on behalf of women who endured gender discrimination and/or sexual harassment at the hands of their employers.
Jenna has also presented at various academic conferences for her research in political science, writing pedagogy, and, most recently, disparate treatment of women with respect to the death penalty under the Geneva Conventions.
In her spare time, Jenna enjoys long-distance running, cooking plant-based meals, playing board games, and watching "Jeopardy!".