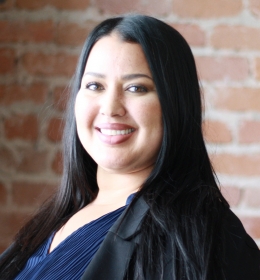 Staff Attorney, Technology & Civil Liberties
Jennifer Jones is a Staff Attorney for the Technology and Civil Liberties program at the ACLU of Northern California, where she defends and promotes civil rights and civil liberties in the digital age, with a focus on work at the intersection of government surveillance, immigrants' rights, and racial justice.
Jennifer is a graduate of the UCLA School of Law, where she specialized in critical race studies and completed the David J. Epstein Program in Public Interest Law and Policy. In law school she served as co-chair of the Womyn of Color Collective, associate editor for the UCLA Law Review, and substantive editor for the National Black Law Journal. A UC Human Rights Fellow, she was also recognized as the winner of the Law School Admission Council's Diversity Writing Competition in 2017. Her article Bakke at 40: Remedying Black Health Disparities Through Affirmative Action in Medical School Admissions was nominated by UCLA Law Review for the Scribes Law Review Award, which is presented annually to the best student-written article in a law review nationwide. Jennifer holds a bachelor's degree in sociology from UCLA and a master's of social work from the University of Southern California.
Prior to joining the ACLU, Jennifer focused on racial justice, human rights, and government misconduct litigation as an Ella Baker Intern at the Center for Constitutional Rights and as a summer intern with Advancement Project DC. Before that Jennifer worked as an advocate for youth involved with L.A. County's foster care and juvenile justice systems.
In her spare time, Jennifer enjoys traveling, cooking, hiking, and watching documentaries.