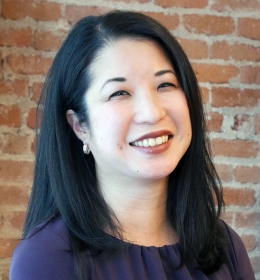 Jennifer Tapken is the Chief Operating Officer at the ACLU of Northern California where she is responsible for the organization's overall operations and administration. She provides oversight of the following functions and their integration with each other, and alignment with the overall mission, strategy and values of the organization-Human Resources & DEI, Finance, Operations, IT systems, Risk Management & Compliance, and Organizational Management and Strategy.
Prior to joining the ACLU, she spent 11 years at the University of California San Francisco (UCSF) where she served in a variety of operations and leadership roles.
She started her career providing direct services for a variety of non-profit organizations such as GLIDE, Jewish Family and Children's Services, and On Lok Senior Health.
Jennifer holds a B.A. in Social Welfare from UC Berkeley. She currently serves on the board of directors of Asian Women's Shelter.