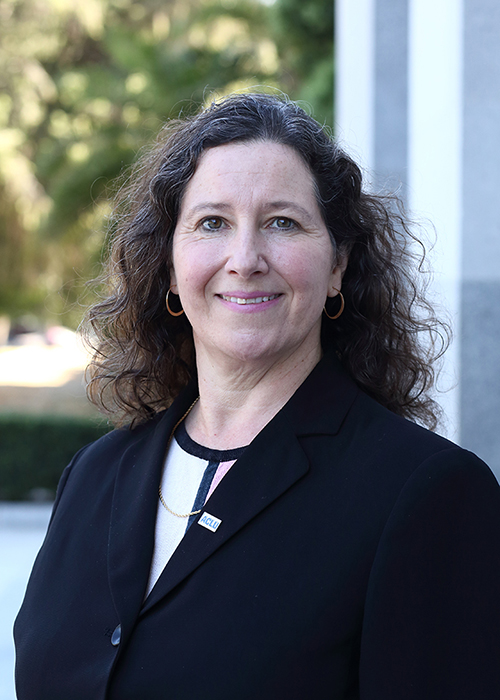 Kathy Sher is a Legislative Attorney at the ACLU of California's Center for Advocacy and Policy. In this capacity, she advocates on legislation in the areas of criminal justice and education equity, fighting for fairer California laws.
Kathy started working for the ACLU in December 2016. Her work in the 2017 legislative session includes fighting for passage of ACLU-sponsored legislation to strengthen restrictions on the use of jailhouse informants, working in coalition for educational reforms (including eliminating expulsions and suspensions for "willful defiance"), and battling legislation that would make it easier for school districts to create single-gender schools.
Prior to joining the ACLU, Kathy was an attorney in the Legal Services Office at Judicial Council, providing legal advice to California courts on a wide range of issues. Her work there included advising courts on Americans with Disabilities Act (ADA) compliance matters and assisting in the adoption of rules of court to reflect the use of new technologies by courts and court users.
Kathy's past legislative experience includes working as a legislative advocate for California Attorneys for Criminal Justice and as counsel to the California State Assembly Judiciary Committee. She practiced civil law for several years at the firm of Harper & Associates, working primarily in the areas of business law and land use. She also worked for two years as a research attorney for the Contra Costa Superior Court complex civil litigation department.
Kathy is a graduate of Yale Law School where she was a lead editor of the Yale Journal of Law and the Humanities. She received her bachelor's degree from Reed College.
Kathy is the mother of two amazing young women. She is still trying to figure out what she will do with her theoretical spare time when the younger of her daughters leaves for college in the fall.