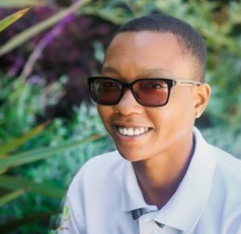 Katie (KD) is an organizer with the ACLU of Northern California.
In 2014, Katie reclaimed her freedom through the Delancey Street Foundation and reconnected with the Young Women's Freedom Center, where young women are transformed into leaders. This is where Katie got her start in the non-profit sector, as a volunteer/alumna.
In 2017, while experiencing homelessness herself, Katie was offered a Peer Counselor position with Hospitality House, where her commitment to service was forever sealed. Katie began focusing on Organizing & Policy in 2019 by securing a  Ronald "Elder" Freeman Policy Fellowship with Legal Services for Prisoners with Children (LSPC). The fellowship was designed for formerly incarcerated people to develop skills necessary to pursue careers in public policy/community organizing. Katie followed that up with a 2021 Women's Policy Institute (WPI) fellowship, where she worked with the Criminal Justice Reform team.
Katie is a member of All Of Us Or None (AOUON), a grassroots civil and human rights project that focuses on elevating FIP into leadership roles.
KD is a new motorcycle rider. She loves dogs, reading, and trying new coffees. She lives in the Bay Area, and is also a mentor, a motivational speaker, and is passionate about criminal justice reform issues.