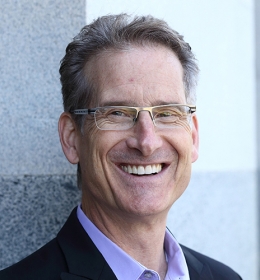 Kevin Baker is the Legislative Director for the ACLU of California Center for Advocacy & Policy, which is responsible for advancing the ACLU's civil liberties and civil rights policy goals in the State Capitol.  In addition to overseeing the Center's legislative advocacy, Kevin concentrates on civil rights, privacy, language access, immigrants' rights, free speech, open government and campaign finance issues.
Prior to joining the ACLU, Kevin was Deputy Chief Counsel for the California Assembly's Committee on the Judiciary, where he worked on policy issues related to civil rights, constitutional law, immigrants' rights, and privacy, among other issues.
Kevin previously served as the National Employment Litigation and Policy Director of the Mexican American Legal Defense and Educational Fund (MALDEF), where his litigation, advocacy, and community education work centered on anti-discrimination rights, affirmative action, minority business issues, and economic advancement.
Kevin also served as the Legal Director for Public Interest Investigations, where he handled mediation of employment claims with special expertise in the public sector, and investigated and conducted policy studies on workplace discrimination. Prior to his work there, he was a litigation attorney with Messing and Rudavsky, where he focused on employment rights issues in state and federal courts and administrative agencies.
Kevin holds a B.A. in Public Policy from Michigan State University, and a J.D. from the New England School of Law, where he graduated cum laude and was the Lead Articles Editor of the New England Law Review. He was named a California Lawyer of the Year by California Lawyer Magazine in 2009.