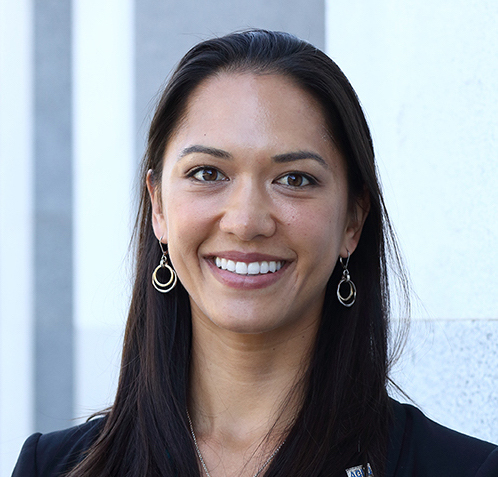 Criminal Justice Director
Lizzie Buchen is the Director of the ACLU of California's Criminal Justice Program. She sets the strategic vision for this work and leads a statewide team to reverse the tide of over-criminalization and over-incarceration in California, and to eliminate racial inequities in the criminal justice system. Lizzie also manages the criminal justice and policing reform work at the ACLU of Northern California.
Lizzie was formerly a legislative advocate for the ACLU of California, where she worked on legislation to address police violence and misconduct, reduce incarceration, and lower barriers to reentry for people leaving prison and jail.
Prior to joining the ACLU, Lizzie was Statewide Coordinator for Californians United for a Responsible Budget (CURB), a coalition of grassroots organizations working to shrink the prison system. Before she was at CURB, she was a policy analyst at the Center on Juvenile and Criminal Justice.
Lizzie has also worked extensively with incarcerated people in San Quentin State Prison, teaching college biology and journalism, and working with the newspaper run by incarcerated people at the prison, the San Quentin News.
Prior to her career in criminal justice reform, Lizzie worked as a journalist, reporting on scientific research for Nature, Science, Scientific American, Wired, the Economist, and other publications.
Lizzie received her B.A. in Biology and in Psychology from Tufts University. She received her M.S. in neuroscience from the University of California, San Francisco.