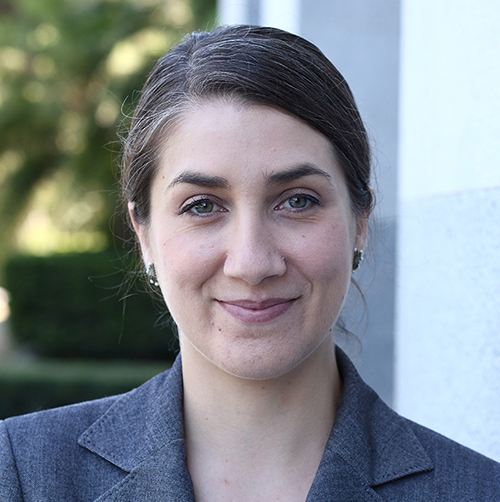 Maya Ingram is a legislative advocate for the ACLU of California, where she works on legislation and budget issues relating to immigrants' rights, voting rights, reproductive justice, and economic justice.  Prior to joining the ACLU, she was an associate at Morrison & Foerster LLP, where she worked on class action and trade secrets litigation, with an active pro bono docket. 
She is a graduate of UCLA School of Law's Public Interest Law and Policy Program.  Prior to law school, she worked in public affairs for Planned Parenthood in the Bay Area, where she worked on two campaigns to defeat parental notification ballot initiatives.  She also worked in the national ACLU's Reproductive Freedom Project.
At ACLU of California, Maya in 2016 worked in coalition to secure passage of AB 2792 (Bonta), the Transparent Review of Unjust Transfers and Holds (TRUTH) Act that adds, among other things, safeguards to ensure that people held by local law enforcement agencies know their rights before being interviewed by ICE. Also in 2016, she worked in coalition to secure passage of AB 813 (Gonzalez), a measure that provides innocent individuals and noncitizens with the opportunity to challenge legally invalid convictions after they have served their time.
In addition, she worked in coalition to secure the repeal of California's Maximum Family Grant rule, which denied families financial support for babies born while their families received CalWORKs basic needs grants for older siblings.