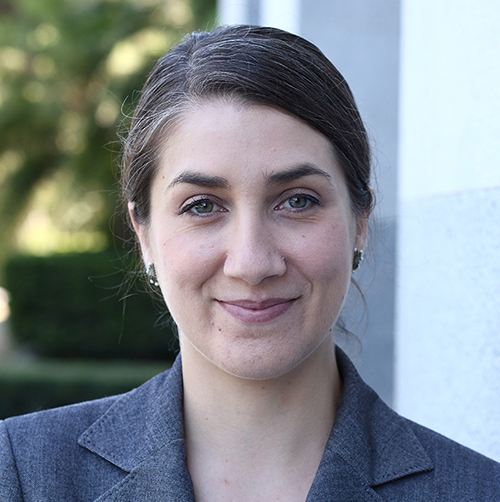 Maya Ingram is a legislative attorney for the ACLU of California, where she works on legislation and budget advocacy relating to immigrants' rights, civic engagement and voting rights, reproductive and gender justice, and economic justice. Prior to joining the ACLU, she was an associate at Morrison & Foerster LLP, where she worked on class action and trade secrets litigation, with an active pro bono docket. 
She is a graduate of UCLA School of Law's Public Interest Law and Policy Program.  Prior to law school, she worked in public affairs for Planned Parenthood in the Bay Area, where she worked on two campaigns to defeat parental notification ballot initiatives.  She also worked in the national ACLU's Reproductive Freedom Project.
Her legislative successes include: qualifying a ballot proposition to re-enfranchising Californians returning from prison; strengthening reproductive healthcare for people who are incarcerated; expanding election day voter registration; eliminating poverty-related punishments for low-income drivers; securing California's first investment in deportation defense legal services for immigrant community members; creating post-conviction remedies for immigrants and people with innocence claims; disentangling law enforcement from immigration enforcement; ensuring job protections for people taking paid family leave; improving access to abortion care in college health centers; and expanding access to comprehensive sexual health education.
Maya also serves on the California Coalition for Reproductive Freedom's Executive Committee as the Legislative Liaison.