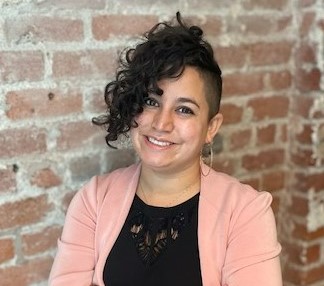 Raquel Ortega is an Organizer at the ACLU of Northern California, where they focus on providing Know Your Rights trainings, materials, resources, and coalition support around the issue of immigrants' rights.
Raquel first began working at the ACLU-NC in January 2016. Through their work with the ICE Out of California Coalition, Raquel provided support in passage of the TRUTH Act and provided know-your-rights information in jails.
Prior to joining the ACLU, Raquel worked as a field coordinator at URGE: Unite for Reproductive and Gender Equity, a national non-profit based in Washington, D.C. During their time at URGE, they worked with hundreds of young people across the country to fight for reproductive freedom on campuses and in their communities. In 2013, after two-thirds of abortion clinics in Texas closed due to the passage HB 2, Raquel co-founded the West Fund, which provides funding for patients seeking abortion care. They currently sit on the West Fund's board acting as Development Director.
Raquel is a graduate of Smith College where they received a degree in government with a minor in public policy. While at Smith, Raquel ran a successful campaign to have the college publicly support the DREAM Act — a bill aimed at providing a path to citizenship for young, undocumented students -- which was re-introduced in both chambers of Congress at the time. Although the bill did not pass in Congress, it encouraged Smith to evaluate its stance on immigration issues and ways to better support undocumented students. For their efforts, they received the Unity Award, which goes to the student who has made the most outstanding contribution toward promoting diversity and multiculturalism in the Smith community.
In their free time, Raquel loves to salsa dance, watch sci-fi themed shows on Netflix, and train in Brazilian Jiu-Jitsu.