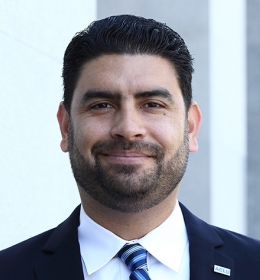 Voting Rights Project Manager & Attorney
Raúl Macías is the Voting Rights Project Manager & Attorney at the ACLU of Northern California. In this capacity, he works to protect and promote the voting rights of Californians.
In this position, Raúl has worked on structural reforms to reduce barriers to voter registration and voting faced by underrepresented communities, including improving implementation of the National Voter Registration Act at public assistance agencies, offices serving people with disabilities, and the DMV. Raul was appointed by Secretary of State Padilla to the state's Language Accessibility Advisory Committee, and the state's Voter's Choice Act Task Force.
Prior to joining the ACLU, Raúl was a research associate at the California Budget and Policy Center, where he focused on public policies affecting the economic and social well-being of low- and middle-income Californians.
Raúl has also worked as an advocate at Legal Services of Northern California, and California Advocates for Nursing Reform.
Raúl is a graduate of the University of San Diego School of Law.
In his spare time, Raúl likes to visit friends and family.