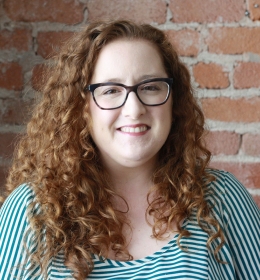 Human Resources Generalist
Rebekah Pinter is a human resources generalist at the ACLU of Northern California. In this capacity, she recruits, onboards, and supports staff through their time here.
Rebekah began her career as an Executive Assistant, but her curiosity about people quickly pulled her into the realm of recruiting and human resources.
Prior to joining the ACLU, Rebekah was the Human Resources Manager at W2O Group. While at W2O Rebekah focused on recruiting, operations, onboarding, and benefits.
Rebekah has held several other positions in human resources, and through all of them she has made transparency and equity her priorities.
Rebekah is a graduate of a small liberal arts school in southern Illinois, where she majored in sociology and minored in women's studies, religion, and English literature
In her spare time, Rebekah bakes endless amounts of cookies and writes letters to her elected officials.