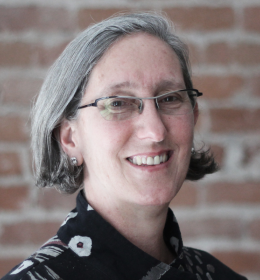 Associate Director, Foundation Relations & Donor Communications
Ruth Herring is the associate director of foundation relations & donor communications at the ACLU of Northern California. In this role, Ruth manages our foundation fundraising program and develops written content to ensure that supporters understand the need for and impact of their support.
Prior to joining the ACLU in 2015, Ruth was a fundraising consultant for small and mid-sized social justice organizations, helping staff and volunteer leaders build sustainable development programs with diverse sources of funding. Ruth is a seasoned fundraising leader. She has served as development director of the Women's Foundation of California, the National Center for Lesbian Rights, and NARAL Pro-Choice California, deputy director of Lambda Legal, and board president of the New York City Gay and Lesbian Anti-Violence Project.
Ruth is a graduate of Brooklyn College and the Yale School of Music, where she earned degrees in violin performance. Before moving into the not-for-profit sector, Ruth was a professional chamber and orchestral musician in New York and New England. She enjoys riding her bicycle, hiking, bird watching, and traveling.