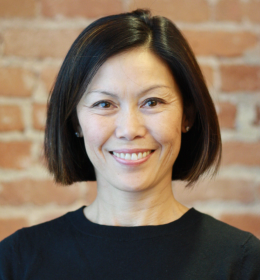 Donor Services Specialist
Shelly Gin is a donor services specialist at the ACLU of Northern California. In that capacity she provides database and gift administration, donor stewardship, donor engagement events support, and general administrative support to the Development Department.
Prior to joining the ACLU, Shelly served on the Board of the ACLU-Paul Robeson Chapter, worked with her local PFLAG and performed community service and mentoring in her role as President of the Board of the National Charity League, Rolling Hills Chapter. 
Shelly graduated from Stanford University with a BS in Industrial Engineering and a BA in Economics. She also holds an MA in Education from Fairfield University, where her work focused on TESOL and the impact of cultural bias and race on the Achievement Gap. 
In her spare time, Shelly enjoys baking, yoga, NYT Spelling Bee, and hiking.