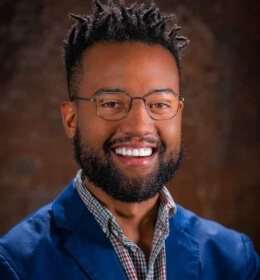 Stephen Wilson is a digital strategist at the ACLU of Northern California. In this role, he leverages online platforms and user data to deepen the ACLU of Northern California's relationship with activists, subscribers, coalition partners, and donors.
Prior to joining the ACLU of Northern California, Stephen was the digital and branding manager at the ACLU of Texas, where he oversaw a 123% growth in email subscriptions and led the transition to improved branding standards. There he was able to lift up the stories of formerly incarcerated individuals to Texas legislators, help organize a community of rural, reproductive rights advocates, and educate new supporters on Texas' redistricting process.
Stephen has also provided support to a cohort of digital professionals across ACLU affiliates, known as DigiCorps, to create guidelines for affiliates with understaffed digital and communications teams.
Before his time with the ACLU, Stephen co-founded an audio and video company for arts non-profits and commercial galleries in Houston, Texas, supporting curators and directors with troubleshooting technical requests from artists.
In his spare time, Stephen likes to make playlists on Spotify and watch "Daniel the Tiger" with his two-year-old.