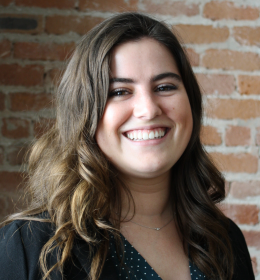 Tara Coughlin is a litigation assistant at the ACLU of Northern California. In this capacity, she supports attorneys in active litigation and advocacy matters.
Tara graduated with honors from the University of California, Berkeley, where she received a bachelor's in sociology and a minor in political economy. She authored a thesis on the illegality of Immigration and Custom Enforcement's detention practices.
Outside of school, she performed legislative and constituent work within the offices of Berkeley City Councilmember Ben Bartlett, Senator Scott Wiener, and House Speaker Nancy Pelosi. She also volunteered with WriterCoach Connection and the Sage Mentorship Project.
In her free time, Tara enjoys listening to podcasts, trying new foods, and exploring the Bay Area.