Religious Restrictions on UC Health Care
Page Media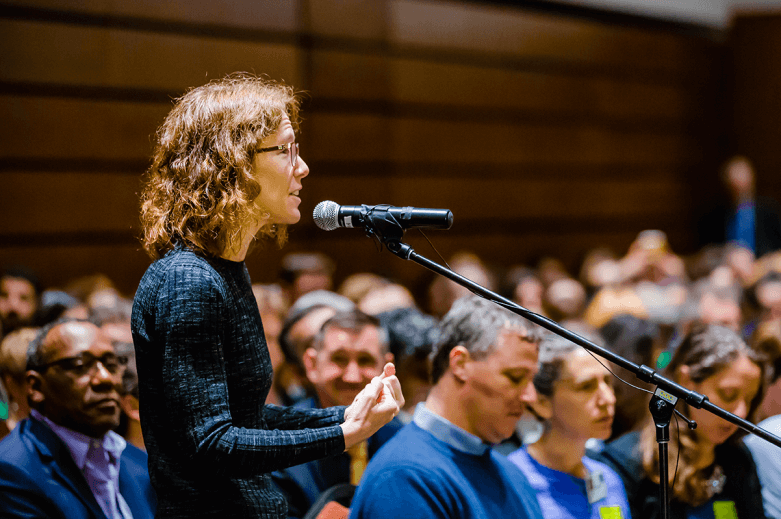 UC Health is a crucial public resource. The fourth largest health care provider in the state, it plays a central role in caring for Californians, who count on it to provide high-quality evidence-based care. As a public institution, UC has a duty to provide care that is free of religious influence. And as a national leader in promoting comprehensive reproductive and LGBTQ-inclusive health care, UC must stand up for California's values.
But UC Health leadership is seeking to institutionalize affiliations that would place religious restrictions on UC health care providers and patients. These affiliations would place UC providers in facilities operating under Catholic rules that harm and discriminate against patients by denying them comprehensive reproductive and LGBTQ-inclusive care.
You spoke, and UC listened…
Under pressure, last year UCSF abandoned plans for an extensive affiliation with Dignity Health, a hospital system that makes health care decisions based on religious doctrine instead of patients' needs.
… but there is still a threat to care.
We then learned that every single UC campus with a medical center already had contracts that imposed Catholic rules on UC clinicians, limiting their ability to practice evidence-based medicine and prohibiting them from providing essential reproductive health care and LGBTQ-inclusive care to patients.
In February 2020, UC published a report that presented two Options for governing its affiliations with non-UC hospitals. But Option 1 in the report, which is supported by UC Health leadership, would still permit religious restrictions on UC health care.
The good news is that the decision is not yet final –the UC Regents have not yet voted on rules governing all UC Health affiliations with non-UC hospitals.
The Regents' choice is clear—UC must adopt rules that prevent religious restrictions on UC health care providers, students, and patients.
UC must take a stand on non-discrimination and draw a clear line prohibiting religious restrictions on providers, students and patients. UC has argued that it must affiliate to provide better care to more patients, but this can be done without imposing harmful religious restrictions on patients, students, or providers.
COVID-19 and UC Health
As the current COVID-19 global pandemic makes clear, the most important guiding principle in medical decisions must be patient health. In fact, this crisis emphatically demonstrates that hospitals should exist to provide the best possible science-based care to patients, not impose religion on them and discriminate against them. We have seen other states try to exploit the pandemic to restrict reproductive and LGBTQ-inclusive care. Now more than ever, California must continue to be a national leader in inclusive health care, and UC must lead California in this effort. Join thousands of members of the UC community, the California Democratic Party, and leading California policymakers in Congress and the California Legislature in saying no to UC affiliations that impose religious restrictions on care!
Take Action!
Tell UC it should not engage in any affiliations that subject its providers, staff, or patients to religious restrictions on care.
Sign up to provide public comment by phone at the Regents meeting when this issue comes up for a vote!
Learn More
Fact sheet: 
Letters: 
Letters on legal issues from ACLU, NCLR, and NHeLP to UCSF
Stakeholder letters/statements
In the News: 
Related cases: