Religious Restrictions on UC Health Care
Page Media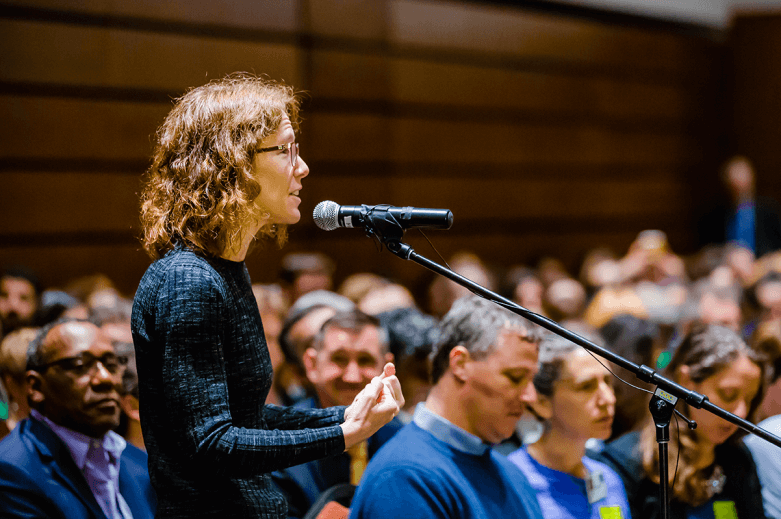 Despite major outcry from its health care providers, students, and the public, the University of California is still seeking to make deals that place religious restrictions on UC providers and patients.
UC Health is the fourth largest health care provider in California and the training ground for half of California's medical students and residents. As a public entity, it must remain free of religious influence.
You spoke, and UC listened…
Under pressure, last year UCSF abandoned plans for an extensive affiliation with Dignity Health, a hospital system that makes health care decisions based on religious doctrine instead of patients' needs.
… but there is still a threat to care.
We then learned that every single UC campus with a medical center already had contracts that imposed Catholic rules on UC clinicians, limiting their ability to practice evidence-based medicine and prohibiting them from providing essential reproductive health care and LGBTQ-inclusive care to patients.
UC has now published a report and is proposing new guidelines to govern its affiliations with non-UC hospitals. But instead of drawing a bright line on this issue, Option 1 in the report, which is supported by UC Health leadership, would still permit religious restrictions on UC health care.
The good news is that the decision is not yet final – after a public comment period, the UC Board of Regents will decide what rules to adopt.
So, we must speak out again!
Make your voice heard by signing this petition and writing a comment! Tell UC it should not engage in any affiliations that subject its providers, staff, or patients to religious restrictions on care and so it should reject Option 1 as presented in the report.
Every comment matters.
Sign your name today to say no to religious restrictions on UC health care! 
Learn More
Letters: 
Fact sheet: 
In the News: 
Related cases: