Take Down White Supremacist Symbols in Public Spaces
Page Media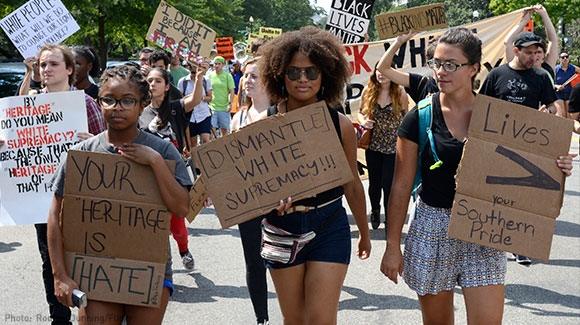 As we saw in Charlottesville, white supremacy is pervasive in our country.
Color Of Change has launched a strategic and targeted campaign to remove confederate symbols from any place of honor. The ACLU is honored to lend our hand to support Color Of Change in this important effort.
Many, including President Trump, have said that removing Confederate statues is erasing our history as Americans.
We disagree.
It's about educating the public about our nation's dark history of white supremacy and slavery and choosing the history we choose to celebrate.
Add your name to show your support that symbols that celebrate the Confederacy and slavery be removed or replaced in public spaces in your state.
Tell your elected officials: