Stay Informed and Engaged with CAL Action
Page Media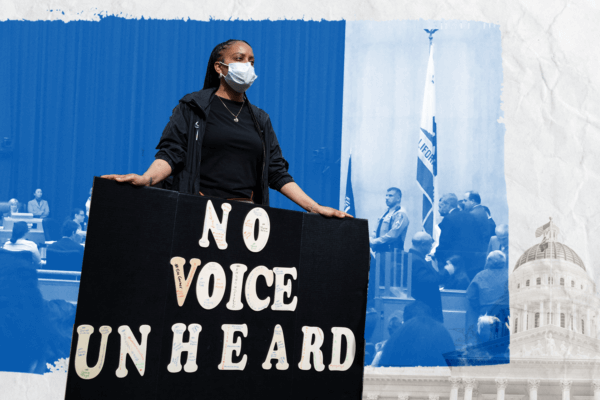 To influence our elected officials, we need everyone to get involved.
ACLU California Action (CAL Action) is a 501(c)(4) organization jointly formed by the ACLU affiliates in California.
Their mission is to protect civil liberties and civil rights, advance equity, justice, and freedom, and dismantle systems rooted in oppression and discrimination. CAL Action uses rigorous policy analysis, advocacy, and strategic communications to achieve policy change on a statewide level. Their work advances through collaboration with organizations that have members directly impacted by policy decisions in Sacramento. Beyond legislation, CAL Action aims to build enhanced political power and influence for the ACLU and our collective movements statewide.
Stay informed and engaged with statewide efforts by visiting their "Take Action" page.