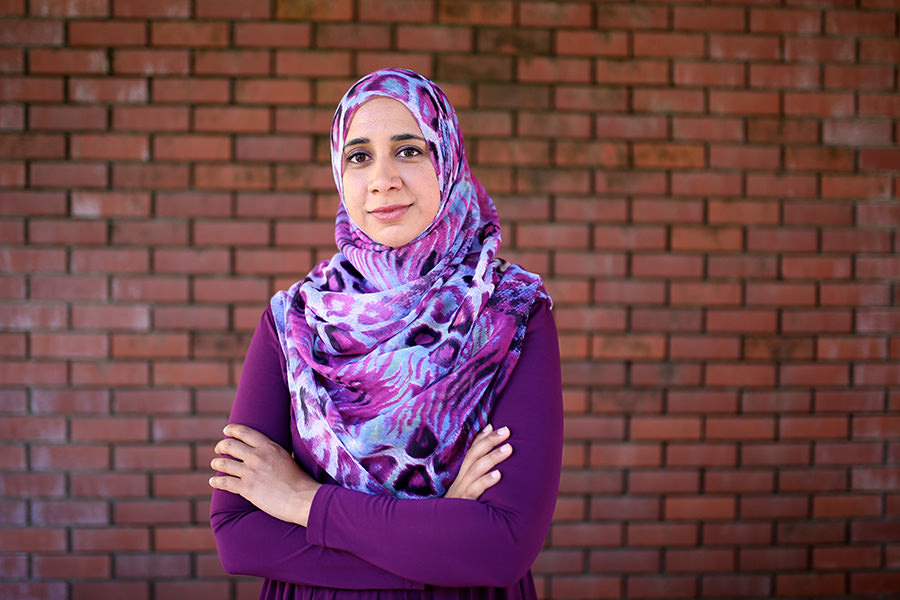 Zahra Billoo
Council on American Islamic Relations
,


San Francisco Bay Area Office

Zahra Billoo is driven by beliefs in service and solidarity. She is building a movement to elevate justice and diminish hate.

Zahra is the Executive Director of the San Francisco Bay Area office of the Council on American Islamic Relations (CAIR), the nation's largest American Muslim civil rights organization. Beyond her title, Zahra describes herself as an American Muslim woman, the daughter of immigrants who was politicized as a civil rights activist post-9/11 while she was a freshman in college. Her personal experience, faith, and calling to serve have inspired her through the immense challenges and growth facing CAIR.

CAIR's work in this pivotal moment of our country's history is focused on protecting the rights of Muslims in the U.S. who are being targeted both by government policies and rampant Islamophobia. Under Zahra's leadership, CAIR-SFBA has filed lawsuits against the United States Department of Justice, Abercrombie & Fitch, and Southwest Airlines, in each instance representing American Muslims facing discriminatory treatment.

Zahra is also among the leaders of the No Muslim Ban Ever campaign—fueling the mobilization of Muslims and allies who understand that hateful policies like the Muslim ban are the latest in a long history of white supremacist attacks on communities of color. She is committed to building movements with a strong foundation of solidarity, recognizing that "the same people who attack one community attack all of our communities, and we are stronger when we are organized."
What does the 14th Amendment mean to you?
The 14th Amendment to me is an outcome of many years of really hard work by courageous people who fought for their freedom and equal justice in this nation. The amendment is evidence that if we work hard and in coalition, we can accomplish change that will have an impact for generations to come.
As an American Muslim who is also a U.S. citizen by virtue of my birth in this country, the 14th Amendment grants me this privilege that so many people are trying hard to obtain. I have an obligation to pay forward the privileges the 14th Amendment guarantees me in honor of the people whose sacrifice ensured this right for me.
My citizenship doesn't position me as superior to non-citizens. However, it does enable me to take courageous action for those without legal status. I know when I talk back to a Customs & Border Patrol agent at the airport, there is nowhere I can be deported. It allows me to record police officers if I suspect abuse. It enables me to speak up against and critique this president and his white supremacist administration.
My citizenship makes me want to build the America that realizes the 14th as it was envisioned–equal protection, due process, and citizenship rights as designated by law.
How are you still fighting for equal protection today?
My fight is on two parallel tracks: empowering citizens and non-citizens with information about their civil rights and how they can assert them; and challenging government policies and practices that target communities of color in an attempt to deny our rights.
I recognize that the 14th Amendment wasn't created on its own; it took people power and difficult, courageous actions of the masses to pass it. With our partners, we advocate with elected officials to pass better policies, work with the media to tell under-reported stories, and mobilize people through protests and mass action.
How can other people #Powerthe14th?
We are at a moment in our country's history where we're fighting for its soul and future simultaneously. For us to build a country that accomplishes what the 14th Amendment envisions, we need to commit to a lifetime of activism. It is not enough to say we are the resistance. We need people who are willing to take personal and professional risks to make sure our country fulfills its obligation to the 14th Amendment.
We cannot afford to be complacent. We must take action now and remain steadfast in our determination to #Powerthe14th.
Photo: Bethanie Hines Photography