The Government Wants to Take Away My License Because I'm Poor. I Need It To Survive.
Jul 06, 2016
Page Media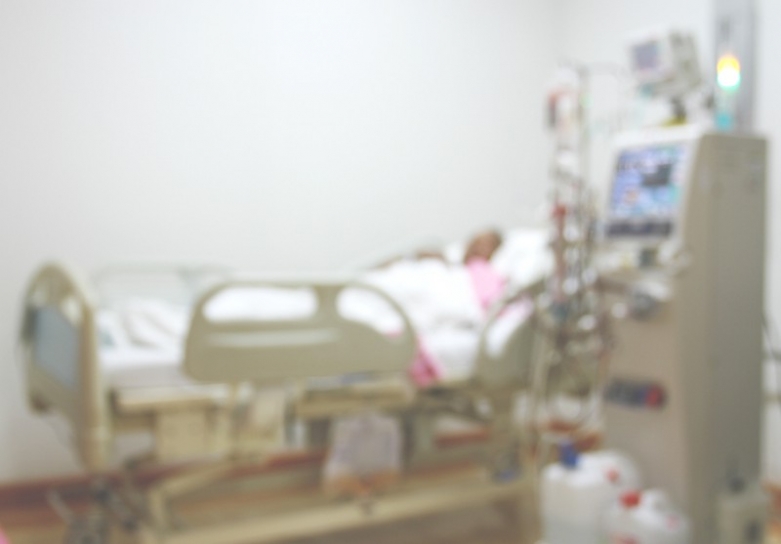 Driving is not a luxury for me, it's a necessity. My life depends on driving. And Santa Clara County wants to take away my license.
I'm sure there are lots of other people out there in situations like mine.
I'm 46 and in extremely poor health, dealing with a long list of illnesses, including end-stage renal disease, chronic kidney disease, diabetes, gout, hypertension, and high blood pressure. They call me a "high-risk" patient. I'm barely getting by on my social security check of $910 per month.
I was diagnosed with diabetes as a teenager and since then it's gotten worse and worse. I've had several surgeries, including five laser surgeries because my eyes were bleeding from my diabetes, and a toe amputation. I am on many medications and I get dialysis multiple times a week. Each session is almost five hours. When I'm done, I feel dizzy and have to rest for a long time before I can do anything, even something as simple as talking on the phone.
My medication and illnesses also cause me to forget things.
The memory lapses can be dangerous, especially if I forget to take my medication or go to my appointments. And as I recently found out, forgetting to pay a bill just one time can be dangerous as well.
In March, I forgot to make two monthly $25 payments on old traffic tickets from 2013 and 2014 in Santa Clara, where I used to live. (I had had to set up an installment plan because I couldn't afford to pay them at once.) When I realized the mistake, I sent $50 for each ticket to the Department of Revenue to include the payments for both months.
I figured everything was good. I'd been paying the installments for more than a year. I even made those payments when I was homeless.
But as soon as I missed that payment of $25, Santa Clara County added a $300 fee on each ticket and set impossible deadlines for paying it. If I would have known and my health permitted, I may have been able to fight that fee, but I never got the notice from the court. The first I heard about it was when I got a letter from the DMV saying my license would be suspended on July 15 if I didn't pay in full.
To stop them from taking away my license, I'd have to come up with nearly $1,000 — $457 for one ticket and $392 for the other.
I can't afford to pay that.
And my health can't afford to miss any of my appointments.
I happened to see a story on the news about the ACLU lawsuit in Solano County, where they are also taking away people's licenses if they can't afford to pay these huge fees. I thought, wow, this is crazy, that's exactly what they're doing to me. So I called and a lawyer agreed to help me with my case.
She's at a court hearing today in Santa Clara trying to get the fees recalled and the license suspension stopped. I wish the courts would find a way for people to show when we can't afford the fines before the government takes away our driving abilities. Or at least allow people to use payment plans.
One of my tickets was for speeding, the other because I didn't have my license plate attached properly. For one, the initial fine was $162. I've already paid $425. For the other, the fine was $172, and I've paid almost twice that. If the fees continue, the courts will make me pay nearly $800 each for these simple traffic violations.
Most of my money goes to medical needs and food. Last year, when I split up with my wife and couldn't afford my rent, I lived in my car so I could at least pay for my treatment and go to my doctor's appointments.
I now live in Sacramento and get dialysis here but when the machines are out of service, I have to go to other cities for treatment. My primary care doctor, my nephrologist, my optometrist, and my ophthalmologist are all at Stanford Medical Center in Palo Alto. Another one of my doctors is in Citrus Heights.
It's already impossible for me to live a normal life. If I could work, I would love to. I spent several years working as an electrical contractor and a pipe fitter until my illness made having a job impossible. I now walk with a boot on my foot due to an ulcer caused by my amputation. I'm constantly exhausted and running around to medical appointments.
I have to be able to drive. My life depends on it.
Dion Manuel Wright lives in Sacramento. He is represented by the ACLU of Northern California.
El gobierno me quiere quitar mi licencia porque soy pobre: la necesito para sobrevivir.
Por: Dion Manuel Wright
Conducir no es un lujo para mí, es una necesidad. Mi vida depende de poder conducir y el Condado de Santa Clara quiere quitarme mi licencia.
Estoy seguro de que muchas otras personas se encuentran en situaciones como lo mía.
Tengo 46 años y mi salud es extremadamente pobre, padezco de una larga lista de condiciones médicas incluyendo enfermedad renal en etapa terminal, enfermedad renal crónica, diabetes, gota, hipertensión y presión alta. Me han dicho que soy un paciente de "alto riesgo". Apenas me alcanza para sobrevivir con mi cheque del seguro social de $910 al mes.
Me diagnosticaron con diabetes en la adolescencia y desde entonces ha seguido empeorando. Me han hecho varias cirugías, incluyendo cinco cirugías laser porque mis ojos estaban sangrando debido a la diabetes, y me amputaron un dedo del pie. Estoy tomando medicamentos y me hacen diálisis varias veces por semana. Cada sesión toma casi cinco horas. Cuando terminan, me siento mareado y tengo que descansar por un buen rato antes de poder hacer nada, incluso algo tan sencillo como hablar por teléfono.
Mis medicinas y enfermedades también hacen que se me olviden las cosas.
Estos lapsos de memoria pueden ser peligrosos, especialmente si se me olvida tomar mis medicinas o ir a mis citas. También, como me di cuenta hace poco, olvidarme de pagar una cuenta por primera vez puede ser peligroso.
En marzo se me olvidó realizar dos pagos mensuales de $25 por unas multas de tráfico del 2013 y 2014 que recibí en Santa Clara, lugar donde solía vivir. (Tuve que acogerme a un plan de pago porque no podía pagarlas de una sola vez). Cuando me di cuenta de que había cometido el error, envíe $50 por ambas multas al Departamento de Hacienda para cubrir el monto que debía por ambos meses.
Creí que con esto se resolvía la situación. Había estado pagando las cuotas durante más de un año. Incluso pagué algunas de ellas cuando me quedé sin hogar.
Pero tan pronto como me atrasé con el pago de los $25, el Condado de Santa Clara añadió un recargo de $300 a cada multa y estableció plazos imposibles para pagarlas. Si hubiera sabido, y me lo hubiera permitido mi salud, tal vez hubiera podido luchar contra estos recargos, pero nunca recibí notificación de la corte. La primera vez que me enteré de los mismos fue cuando recibí una carta del DMV diciendo que mi licencia iba a ser suspendida a partir del 15 de julio si no pagaba el monto total.
Para que no me quiten mi licencia, tengo que pagar casi $1,000—$457 por una multa y $392 por la otra.
No puedo pagar esta cantidad.
Y con mi salud, no puedo darme el lujo de faltar a ninguna de mis citas.
Por casualidad vi una historia en las noticias acerca de la demanda de la ACLU en el Condado de Solano, en donde también estaban quitándole las licencias a las personas que no podían pagar estos inmensos recargos. Pensé, "Wow, esto es una locura, es exactamente lo mismo que me están haciendo". Así que llamé y un abogado aceptó ayudarme con mi caso. Hoy, ella está en una audiencia en Santa Clara tratando de que se eliminen los recargos y que no me suspendan la licencia. Me gustaría que los tribunales encontraran la forma de que podamos demostrar que no podemos pagar las multas antes de que el gobierno nos quite nuestra capacidad de conducir. O que por lo menos permitan que la gente se acoja a planes de pago.
Una de mis multas fue por conducir por encima del límite de velocidad, la otra porque la placa no estaba instalada correctamente. En una, la multa inicial fue de $162. Ya he pagado $425. Por la otra, la multa fue $172 y ya he pagado casi el doble de esta cantidad. Si no eliminan el recargo, los tribunales me harán pagar casi $800 por cada una de estas simples infracciones.
La mayor parte de mi dinero está destinado a necesidades médicas y alimentos. El año pasado, cuando me separé de mi esposa y no pude pagar la renta, viví en mi automóvil para por lo menos pagar por mi tratamiento e ir a mis citas médicas.
Ahora vivo en Sacramento, en donde me hacen la diálisis, pero cuando las máquinas están fuera de servicio, tengo que ir a otras ciudades para el tratamiento. Mi médico de cabecera, mi nefrólogo, mi optómetra y mi oftalmólogo atienden en el Centro Médico Stanford, en Palo Alto. Otro de mis doctores atiende en Citrus Heights.
De por sí me es imposible vivir una vida normal. Me encantaría trabajar si pudiera hacerlo. Pasé varios años trabajando como contratista eléctrico y fontanero hasta que mi enfermedad hizo que tener un trabajo fuera imposible. Ahora camino con una bota en el pie debido a una úlcera producida por mi amputación. Estoy constantemente exhausto y siempre ando apresurado para llegar a mis citas médicas.
Tengo que poder conducir. Mi vida depende de ello.
Dion Manuel Wright vive en Sacramento. Es representado por la ACLU del Norte de California.