Know Your Rights: Abortion Access in California
May 28, 2019
Page Media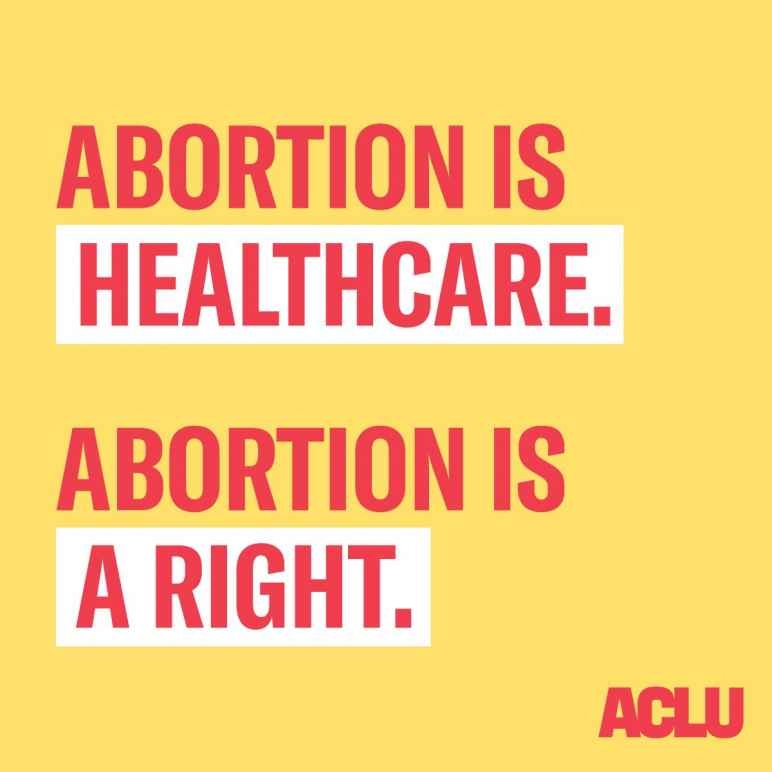 Since January, politicians (overwhelmingly male) have passed laws severely restricting abortions in six states — Alabama, Georgia, Kentucky, Mississippi, Missouri, and Ohio. These politicians have stopped pretending that their restrictions are about making abortion care safer. These laws are about taking away the right to abortion.
They are being clear, so let us be even clearer: abortion is basic health care and it is a constitutional right.
The ACLU and our partners across the country are doing everything we can to keep it that way. We have already filed lawsuits in Alabama, Kentucky, and Ohio, and we are preparing to challenge the bans in Georgia.
Here in California abortion is legal, both for teens and adults. But you should know your rights under the law and other basic information:
You have the right to get an abortion for any reason until approximately six months after you become pregnant. After that, if the pregnancy puts your health or life at risk, you can still get an abortion.
You have the right to keep your abortion confidential. If you are a teen, you do not need permission from a parent or guardian, and your doctor cannot require them to be notified.
Most private health insurance plans cover abortion care. California also has free or low-cost programs that can help pay for an abortion.
You can get an abortion at many family planning clinics and at some doctor's offices. In addition to doctors, specially-trained nurse practitioners, certified nurse midwives, and physician assistants are allowed to perform early abortions.
Medical providers are not required to offer abortions and some hospitals and clinics associated with religious groups refuse to do them. Visit All Care Everywhere for more information.
Beware of clinics that claim to offer comprehensive family planning services but will not disclose all options, including abortion. Calling themselves "Crisis Pregnancy Centers," "Pregnancy Resource Centers," and by other names, they give misleading information to try to prevent you from having an abortion. If you feel you are being lied to or coerced, you are entitled to leave a clinic or center at any time. To make sure an establishment is not posing as a true comprehensive women's health clinic, search the End The Lies database.
If someone at a clinic or doctor's office tells you that you cannot get an abortion, you can check that claim by calling the ACLU at 415-621-2488 or ACCESS Women's Health Justice at 1-800-376-4636.
To learn more, visit YourHealthYourRights.org for full information about your rights to reproductive and sexual health care in California.
Please also consider supporting the on-the-ground advocates in targeted states who have been working to protect access to abortion for years. Whether it's uplifting their work via social media, providing volunteer support, or donating monetarily, you can take action to support them today.
Access to services and resources such as reliable transportation, health care coverage, quality education, and a safe community to raise a healthy family are intricately connected to a person's right to choose if and when they want to have a family.
Abortion bans fall most heavily on people of color. The organizations below — most of which are led by people of color — are among those that have been fighting tirelessly to make access to abortion a reality. They deserve our respect and support.
This blog was an ACLU of California collaboration created by Jennifer Chou, Reproductive Justice and Gender Equity Attorney at ACLU of Northern California; Ruth Dawson, Policy Counsel at ACLU of Southern California; and Amanda Le, Policy Associate at ACLU of San Diego and Imperial Counties.