Article Media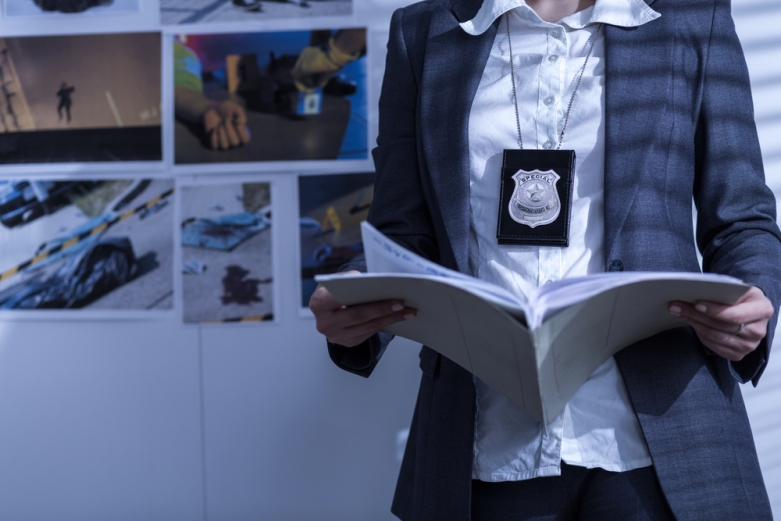 Sacramento – In an effort to improve transparency, accountability and trust between law enforcement and the public, Senator Mark Leno has introduced SB 1286, a bill allowing greater public access to peace officer records related to serious uses of force and sustained charges of misconduct.
"California is behind the times when it comes to providing transparency in law enforcement records," said Senator Leno, D-San Francisco. "The public has a right to know when officers apply deadly force and when serious cases of misconduct have been confirmed. Failing to disclose such important information can fuel mistrust within our communities and threaten public safety."
While California statutes and case law prevent the disclosure of most peace officer records, states such as Texas, Kentucky, Utah, and several others, make information available to the public when an allegation of misconduct has been confirmed. At least 10 other states, including Florida, Ohio and Washington, also make these same records public regardless of whether the incident has been confirmed.
"California is among a minority of states that makes police disciplinary records confidential," said San Francisco District Attorney George Gascón. "If the public can't determine whether an officer has been disciplined they can't assess if accountability mechanisms are working. This contributes to the feeling that police departments are hiding something – even if they're not - which ultimately adds to the mistrust between police and the communities they serve. This dynamic has a detrimental effect on our public safety."
A recent Pew Research Center poll found that only 30 percent of Americans, and just 10 percent of African Americans, believe law enforcement agencies are doing a good or excellent job of holding officers accountable for misconduct. Separate polling data shows that nearly 80 percent of Californians believe the public should have access to the findings of police misconduct.
"Police can't earn the public's trust when there is a wall of secrecy shielding how departments address misconduct and when they allow officers to use deadly force," said Peter Bibring, director of police practices for the American Civil Liberties Union of California. "Providing greater transparency in state law is crucial to holding police accountable to the communities they serve, which is an important first step in improving public trust – particularly with communities of color."
In addition to increasing access to records related to uses of force and confirmed misconduct, SB 1286 gives residents who file complaints alleging misconduct access to information related to those complaints. The bill also allows local governments to determine whether public hearings and administrative appeals should be held on allegations of peace officer misconduct. Additionally, it aims to balance the needs of public disclosure and individual privacy by allowing courts to withhold records if there is a risk or danger to an officer or another person.
"We are still at the back of the bus in areas of criminal justice" said Alice A. Huffman, president of the California-Hawaii State Conference of NAACP. "Every day we are still being victimized. Police misconduct and racial injustice is at an all-time high in our country and one has to wonder just what did the civil rights movement accomplish. That's why the California-Hawaii State Conference of the NAACP stands with Senator Leno on this very timely bill to ensure that the veil of secrecy on inappropriate behavior among law enforcement personnel, who have a sworn duty to protect and serve all citizens, will be lifted."
"This bill will allow Californians to see how law enforcement agencies handle confirmed cases of misconduct and help eliminate the public's doubts and suspicions that have recently plagued the state's law enforcement agencies," said Jim Ewert, general counsel of the California Newspaper Publishers Association.
SB 1286 will be heard in Senate policy committees this spring.
What supporters are saying about SB 1286
"Citizens frequently entrust their lives to police officers. In return, we ask for transparency," said San Francisco Public Defender Jeff Adachi. "Senator Leno's proposed legislation will allow public access to information regarding officers who have been found to use excessive force and other misconduct. This bill provides potentially life-saving information to citizens while boosting accountability for police departments. In San Francisco, officers with serious misconduct records that should have disqualified them from duty have gone on to harm city residents. Sen. Leno's bill will help prevent future tragedies."

— San Francisco Public Defender Jeff Adachi
"I applaud Senator Leno for prioritizing transparency and accountability in law enforcement. This legislation is key for strengthening and building trust with the public," said Supervisor Malia Cohen. "San Francisco is already helping pave the way for accessibility to this critical information. If we are not keeping track of this data, then we can't move forward."

— San Francisco Supervisor Malia Cohen
"Being transparent with the public about proven misconduct of our officers, not mere allegations or claims, is not only in step with modern policing, but it demonstrates a level of respect and openness for our community and their right to know who is serving them," said San Francisco Police Commissioner L. Julius M. Turman. "SB 1286 is necessary to ensure public trust and confidence in our police force."

— San Francisco Police Commissioner L. Julius M. Turman
"The California Public Defenders Association supports the public's right to know about police officers who violate the public trust," said Margo George, co-chair of the CPDA legislative committee.

— California Public Defenders Association (CDPA)
"Current law, as interpreted by the Copley Press decision, prevents the public from knowing the depth and extent of misconduct and discipline of police and correctional officers," said Larry Doyle, Legislative Representative for CCBA. "This undermines public efforts to achieve police accountability and to deter future misconduct. But it also undermines public trust in law enforcement by perpetuating the belief that misconduct is so pervasive that it must be completely shielded from the public eyes. In both these regards, the greater transparency provided by Senator Leno's bill will benefit both the public and law enforcement."

— Conference of California Bar Associations (CCBA)