Article Media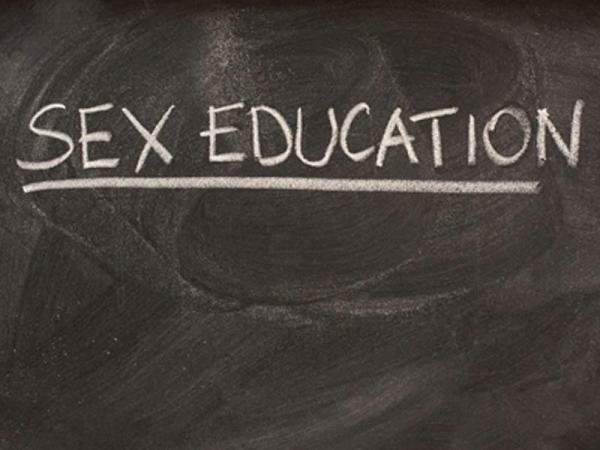 Today parents and physicians dismissed their lawsuit against the Clovis Unified School District (CUSD), whose sex education curriculum was not in compliance with California state law. As a result of the lawsuit, the district has made dramatic improvements to sex education, including removing wrong and biased materials, adding information about contraception, and training teachers.
"I'm glad our effort to ensure that students are getting better sex education has paid off," said Mica Ghimenti, a Clovis parent and nurse with two children in district schools. "Teens need complete and accurate sexual health information for whatever point in their lives they become sexually active."
The parents and physicians sued the Clovis district in August 2012, charging that the district's abstinence-only-until-marriage curriculum violated California law and put teens' health at risk by teaching students misinformation and denying them instruction on critical topics. California state law requires that sex education be accurate, science-based, teach students about condoms and contraception, and be bias-free.
When the lawsuit was initiated, the district's high school curriculum provided no information about how to prevent sexually transmitted infections (STIs) and unintended pregnancy other than abstinence, and it included a video that compared a woman who was not a virgin to a dirty shoe. Today that video and others like it have been removed, and the curriculum includes accurate information about all FDA-approved methods of contraception and STI-prevention. To make instruction more inclusive for all students, information about sexual orientation has also been added.
While plaintiffs celebrate the significant improvements they brought about, they encourage the district to consider revising its curriculum to be an integrated whole rather than a patchwork sewn together from various sources, some of which contain contradictory messages.
"The district has come a long way toward providing students the legally required information they need and deserve," said Kris Calvin, CEO of the American Academy of Pediatrics California District IX, one of the plaintiffs. "The district agreed to remove offensive videos and provide critical information on STD prevention that students had not been receiving. These changes are terrific, but the district should always strive to do more than the bare minimum for its students. Research shows that the most effective sex education curricula contain consistent messages. Clovis is a stand-out school district in many subject areas—it should be a stand-out for sex education as well."
Reliable, accurate sex education in school is especially important in the Central Valley, where there is limited access to health care and continued high rates of unintended pregnancy and STIs among youth. Fresno County, where Clovis is located, has had one of the highest teen birth rates in the state for over a decade.
The lawsuit was brought by two parents in the district, the American Academy of Pediatrics California District IX (AAP), and the Gay-Straight Alliance Network (GSA Network). The plaintiffs are represented by the American Civil Liberties Union (ACLU), with pro bono assistance from the law firm of Simpson Thacher & Bartlett LLP.
"We dismissed this lawsuit because Clovis Unified is now teaching a completely different curriculum than it was when our plaintiffs started their advocacy several years ago," said Novella Coleman, staff attorney at the ACLU of Northern California office in Fresno. "These laws exist to ensure the highest standards for California students, and the changes are a step in the right direction."
The improvements to sex education in Clovis are a victory for the district's students. Going forward, Clovis, like all districts, should strive to provide the best possible comprehensive sex education and thereby promote healthy relationships, healthy decisions, and healthy futures for youth.