Palmer v. West Contra Costa County Unified School District
Jun 12, 2012
Page Media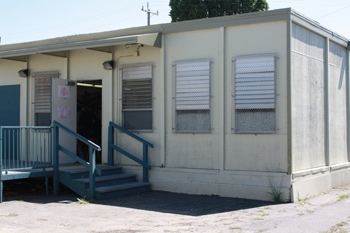 The ACLU Foundation of Northern California filed suit on behalf of two concerned taxpayers against the West Contra Costa Unified School District, over conditions at district's Community Day School Program. The lawsuit seeks to compel the district to relocate its Community Day School Program (CDSP) and to provide adequate staffing, instructional materials, and legally required services to its students.
Students at CDSP have been subjected to a school environment that at times has had no electricity, no heat, leaky ceilings, insufficient desks and chairs, rat and feral cat feces, and mushrooms growing out of the floors. The purpose of community day schools, such as the Richmond-based CDSP, is to help academically at-risk students get back on track. As such, the State of California provides extra funding for these schools, so that they can offer lower student-teacher ratios, individualized instruction, and support services. The lawsuit charges that at CDSP, these services are entirely absent.
In addition to the decrepit physical plant, the school has no regular math or science teacher, virtually no budget for materials and supplies such as books and paper, andand no designated support services. Students must be escorted to a nearby school to use the bathroom because the CDSP bathrooms are locked.The lawsuit was filed in the Superior Court of California, County of Contra Costa by the ACLU Foundation of Northern California and the Lawyers' Committee for Civil Rights, with the pro bono assistance of the law firm of Morgan Lewis & Bockius LLP.