Article Media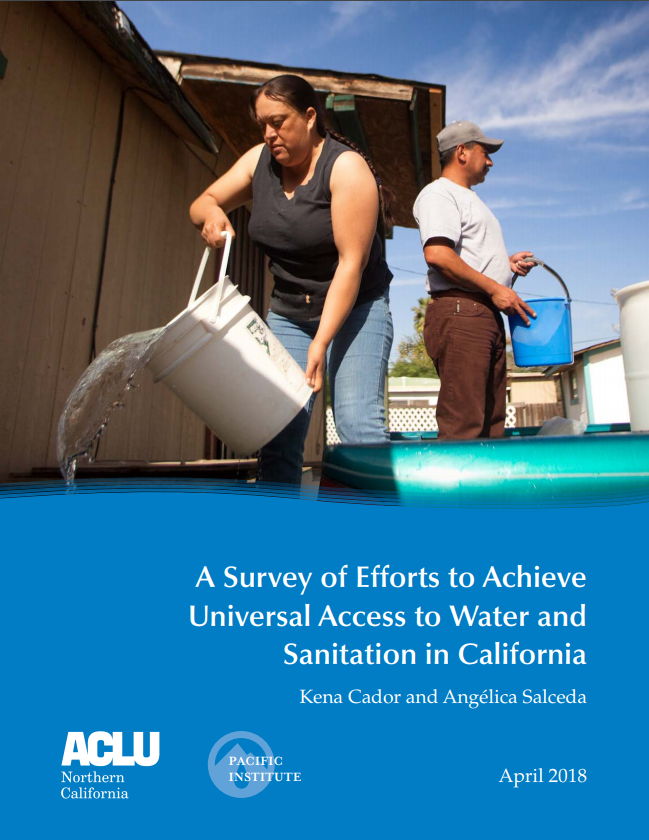 A report by the ACLU Foundation of Northern California and the Pacific Institute, "A Survey of Efforts to Achieve Universal Access to Water and Sanitation in California," details the lack of access to sanitation faced by many communities in California.
In 2012, California became the first state in the country to enact legislation recognizing the human right to water. But low-income people who live in unincorporated communities frequently lack the most basic features of a safe and healthy neighborhood such as potable drinking water and sewer systems. Many of these households are not served by public water systems and don't have access to basic sanitation infrastructure. While resources for drinking water are often in the spotlight, the report calls for sanitation to be recognized as a basic and explicit need. Adequate water without sanitation is insufficient for preventing health threats, and all 58 counties in California need improved access to sanitation.
The report outlines some of the challenges currently facing residents and nonprofit organizations working to secure this right. It discusses challenges facing residents of disadvantaged unincorporated communities and provides recommendations to tackle existing and ongoing sanitation needs.