Article Media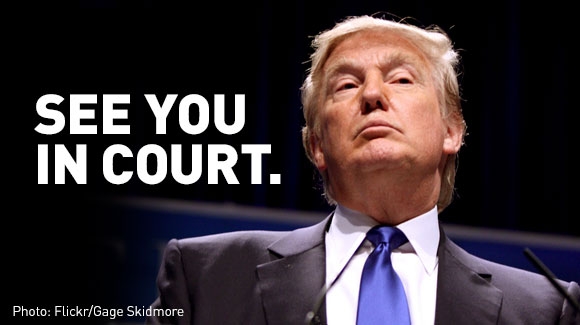 Updated: February 2017
All eyes are on America. Donald Trump became the president of the United States of America. And the ACLU will stay vigilant – every single day Trump is in office.
If Trump tries to turn his unlawful and unconstitutional campaign promises into policy, we'll see him in court. He'll have to face the full force of the ACLU – all of our lawyers and advocates in every state – and he'll have to answer to you.
Get ready to fight with us. Add your name to stand with the ACLU – to take action, to protect all of our rights, and to win battles in the weeks ahead.
We are not an America that tries to forcibly remove 11 million undocumented immigrants, bans the entry of Muslims into our country and aggressively surveils them, or limits the rights of women to access abortion services.
We won't go back – not on torture, not on freedom of expression, not on reproductive rights, and not on police accountability.
We've been defending your rights for nearly 100 years, no matter who is in the White House. Now more than ever, we need you with us.
Get involved