Article Media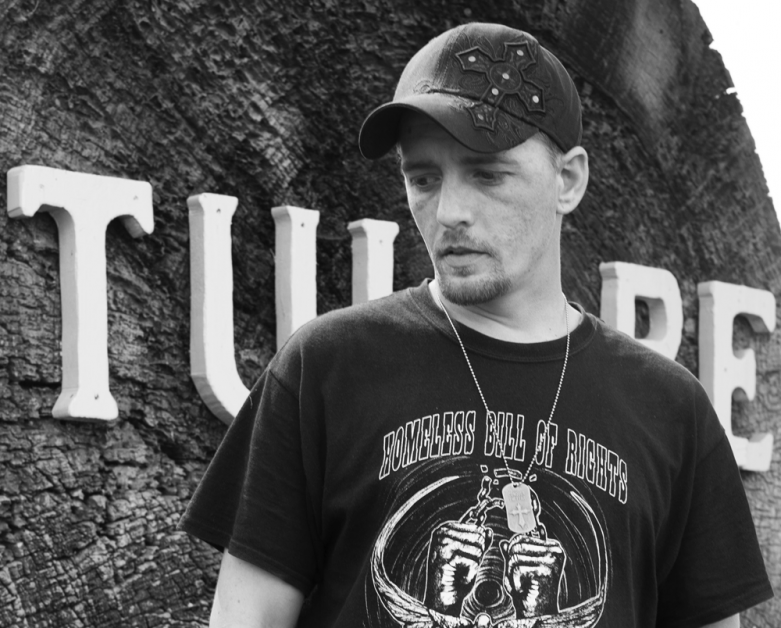 This article first appeared in our Spring 2015 newsletter.

The small Central Valley city of Tulare is not necessarily a place that springs to mind when you think of social justice activism. But this sleepy city has been a hotbed of activism for the ACLU recently, especially on policing and homelessness.
A key issue around how local police were treating the homeless residents came to the fore early last year, said Pam Whalen, the ACLU of Northern California's lead Central Valley organizer. Police were citing homeless people for violations such as loitering, and if the homeless person wished to challenge the citation, they were still required to pay the entire fine upfront, on the grounds that it would be returned to them if they won their challenge. But this requirement imposed an unjust and impossible burden on the accused individuals, who were being financially penalized before being convicted of any crime.
"The city was out of compliance with the Constitution," Whalen said.
Activist Daniel Lawrence faced this problem firsthand when he was cited for disorderly conduct, then required to pay a fee upfront to challenge the citation. "I knew I wanted to fight it. There's no way I can come up with $100 for justice."
Whalen, Lawrence, and others moved into action, mounting a multi-pronged campaign. The ACLU of Northern California sent a letter to the Tulare City Council outlining the Constitutional concerns and demanding change, held workshops to educate the homeless community on their rights in interactions with police, reached out to local law enforcement to work together on a solution, and helped organize homeless individuals to testify at a city council meeting on the issue.
As a result, the city changed its tune.
"Over a six-month period of time, the city went back and modified their ordinance and made a hardship waiver so that folks who couldn't afford it would not have to pay," Whalen said. "That was a victory for folks."
Buoyed by this success and by the momentum of the Tulare activism, the ACLU and other groups organized a Homeless Summit. This November event allowed community members, business leaders, homeless residents, and social services providers to come together and discuss concerns and possible solutions to Tulare's homelessness issues.
"We had homeless people who gave testimony, we had someone come from the downtown association [of businesses]," Whalen said. "From there, we came up with a broad outline of things we wanted to do. Since then we've been meeting on a monthly basis."
Given the increased activism around homelessness and other issues, the ACLU decided to establish an official chapter in Tulare County in the fall. The recognition of Tulare is heartening, Whalen said.
"I'm really proud of ACLU for being willing to come to the Valley," she said. "People in the Valley really don't have access to very many resources and a little bit of help goes a really long way."
The ACLU won a landmark $2.35 million class-action settlement between a class of hundreds of homeless Fresno residents and the City of Fresno in 2009.
Daniel Lawrence's testimony
Daniel Lawrence, 30, is a Tulare resident who has been homeless off and on for several years. Currently living in an apartment, he is a student at College of the Sequoias and hopes to become a lawyer.
Lawrence was cited for disorderly conduct and fought the now-changed ordinance that required cited individuals to pay their entire fine upfront if they wished to challenge their citation. He is now very active in justice issues and sits on the board of the ACLU's Tulare County chapter.
This is an excerpt of Daniel Lawrence's testimony at the ACLU-organized Tulare Homeless Summit on Nov. 15, 2014:
There are a lot of problems that the homeless face here in Tulare. There are no safe places to sleep. You have to sleep somewhere and once you sleep in a public place you're breaking the law.… I was born and raised in this town, and to be treated as though I'm not welcome in my own town because I'm homeless… I was really outraged by that. So that's one of the reasons why I wanted to bring the homeless together. To stand up for ourselves, speak on our own behalf. I have no intention of stopping.… I'm committed to improving things here in Tulare for the homeless. So that way everyone has a safe place to sleep.… You may think personal possessions may not be very important to homeless people. But some people are mentally ill such as myself and have to take medication, and [when their possessions are taken away] people end up getting their medications stolen. They need a safe place to store that so they have that available to them. Also showers, clean clothes. It's not only good for people's health, but also if a person wants to get off the streets and get a job.… The stigma associated with homelessness is wrong and I'm living proof of that. I'm not a dangerous person. If anything, I'm scared of people because I have social anxiety.

I'm proud to call the homeless people here in Tulare family. If it wasn't for them I wouldn't be here.… I prefer the term house-less. I never felt homeless because Tulare is my home. That's why I decided to stay here and fight. Hopefully we can all work together and provide a better future for the entire community. Thank you.