Beneficiary Designation
Image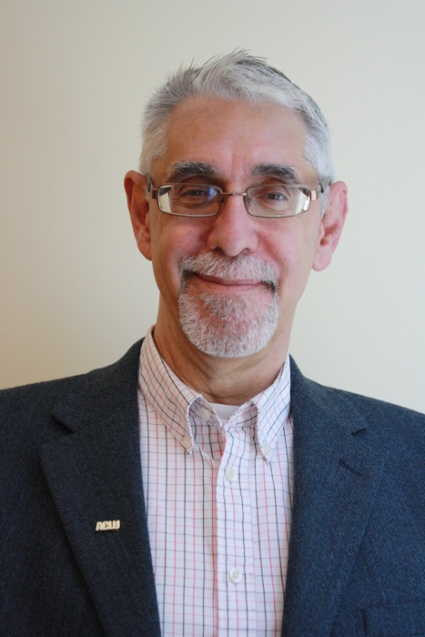 I've been a member of the ACLU for a long time, and as a lawyer, I am very aware of the ACLU's longstanding role in progressive advocacy to protect civil liberties and human rights. I have been particularly involved in LGBT-related advocacy, and was originally going to leave substantial gifts to organizations working exclusively on these issues. But, I've come to realize that we may well have made significant progress in the area of LGBT rights within the next several years. What's unique about the ACLU is that whatever happens, we will always be here fighting for those who are underrepresented and mistreated by society. While the issues change over time, the ACLU will always be the champion of causes that need to be fought. Some of these we can identify now, and some of the major struggles of the future we're not even thinking about yet.

As far as I can remember, I've always been interested in progressive causes, and the ACLU has always been on my radar as a group with the longest history of being on the correct side of justice. It's only more recently that I've realized that the ACLU is the only organization I can think of that fights inequality and injustice so broadly. It makes sense to ensure the long-term health of that organization. Naming the ACLU as a beneficiary of my retirement plan was an easy way to make sure we will continue to bring justice wherever it is challenged.
—Lawrence Levine
More about beneficiary designations
Naming the ACLU of Northern California (or the ACLU Foundation of Northern California) as a beneficiary of a life insurance policy or other account is a simple way to ensure your legacy and the ACLU's strong future. After your lifetime, these assets will transfer directly to us without going through probate.
You may designate the ACLU-NC as a beneficiary on a retirement plan (such as a 401(k), 403(b), or IRA), life insurance policy, bank or brokerage account, and other types of deposit and investment accounts, as allowed by state law and offered by your financial institution. You may designate all or just a percentage of your policy, plan, or account.
Once you decide to designate the ACLU-NC as a beneficiary, simply provide the address and tax identification number, as follows, on your beneficiary designation form: 
American Civil Liberties Union of Northern California/Tax ID # 94-2151925
OR the ACLU Foundation of Northern California/Tax ID # 94-0279770
39 Drumm Street
San Francisco, CA 94111 
For more information, please email desilver@aclunc.org or call (415) 621-2493.
Tax note: Gifts of life insurance policies and retirement plans are considered non-probate assets and automatically bypass probate court. They are, however, subject to potential taxes, just like any property you own upon your death. Designating the ACLU Foundation as a beneficiary of your life insurance policy or retirement plan may allow you to avoid taxes that could apply if you were to leave these assets to heirs other than your spouse.