#123TCP – The Toxic Chemical in California's Tap Water
Apr 10, 2017
Page Media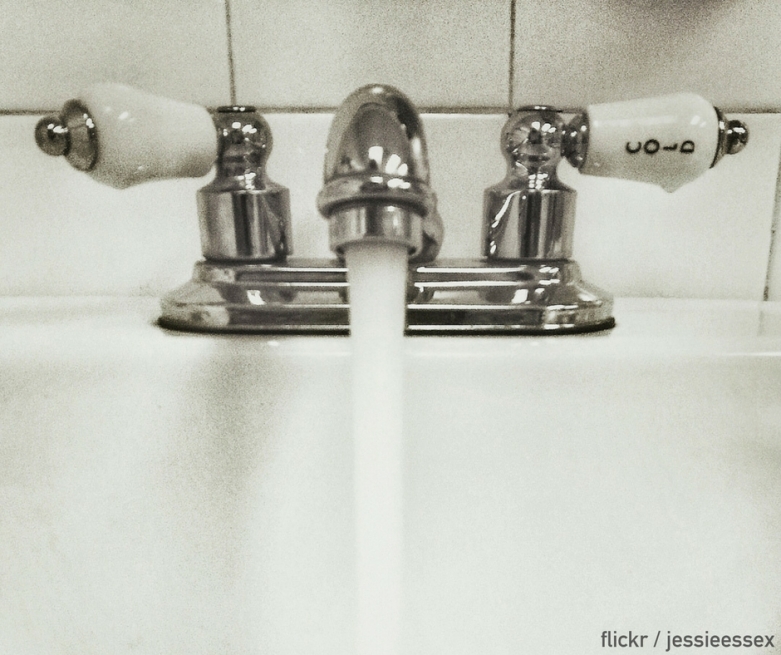 No one should have to turn on their tap and wonder if the water is safe to drink.
But millions of homes across the state are connected to water sources contaminated with a cancer-causing chemical called 1,2,3-Trichloropropane (TCP) and until recently, few Californians knew about it, let alone had any way to fight it.
Next week, the State Water Resources Control Board will decide whether to adopt a regulation to protect the public from this contaminant – which if consumed over a lifetime, can have serious health consequences. Today we sent the Board a letter outlining what's at stake.
The story of 1,2,3-TCP starts in the 1950s. Decades ago, California farms and agribusiness needed a way to keep pests off the roots of their crops. At the same time, the Dow Chemical Company and Shell Oil wanted to dispose of waste from their chemical plants, and saw an opportunity to repackage their chemicals – including 1,2,3-TCP – as pesticides.
Unbeknownst to the farmers, 1,2,3-TCP was dangerous – and it was seeping through the soil and contaminating the groundwater.
People stopped using pesticides containing 1,2,3-TCP by the late 1980s. But the chemical make-up of this particular contaminant means it doesn't bind to the soil, and so it's still leaching into our water.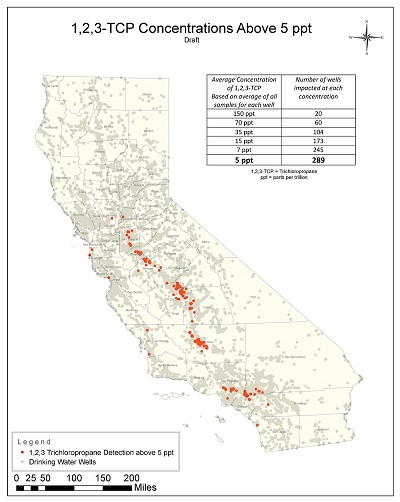 At last count, 562 water sources in California have been contaminated. We're seeing 1,2,3-TCP in tap water from Bakersfield to Burbank, from Sacramento to Salinas and beyond, in towns and cities and rural communities.
Water toxicity affects all Californians – but it doesn't affect everyone equally. The majority of these contaminated sites are in the agriculture-rich Central Valley. And in the counties with the highest number of toxic water sources, the contamination sites are clustered in cities with high numbers of Hispanic and Latino residents. We're fighting an injustice that is both regional and racial. But it can't be denied that fixing this problem is in everyone's best interest.
That's why next week, we'll be joining advocates and community members at a hearing in Sacramento to testify about the dangers of 1,2,3-TCP. We'll be standing beside organizations like Community Water Center and Clean Water Action, which have been working towards this moment for years. Together, we'll urge the Board to adopt what's known as a "maximum contaminant level" – essentially, an enforceable standard that says that no water source can have a level of contamination above 5 parts per trillion, which is the strictest detection standard currently possible.
Will you help us make our case? Our partners at Community Water Center are collecting signatures to present to the Board. The petition is here.
Thanks for your support, and we'll keep you posted on our progress. Because everyone deserves clean, safe water and a chance at a healthy future.
Kena Cador is an Equal Justice Works Fellow, Sponsored by Apple Inc. and O'Melveny & Myers, at the ACLU of Northern California.